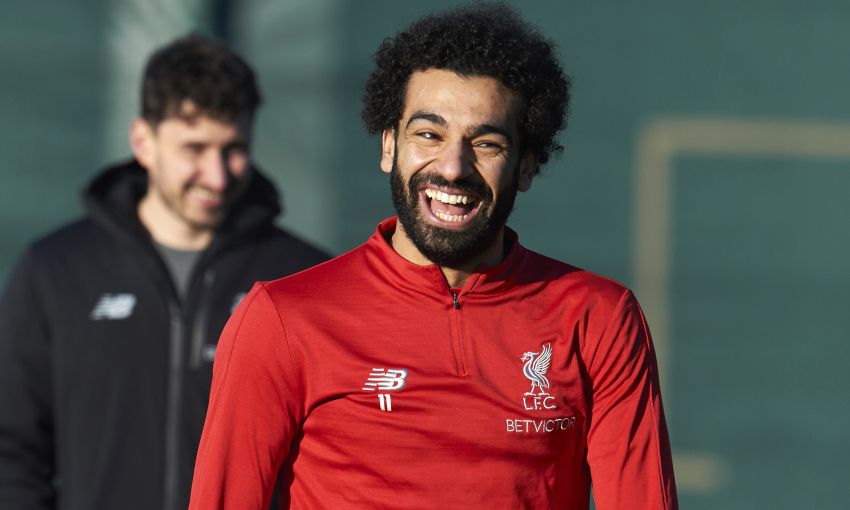 Juventus scouts were at Anfield on Sunday during the Liverpool-Tottenham match eyeing four players, three from Tottenham and one from Liverpool: Mohamed Salah.
"Juve are eyeing up a new superstar as a long-term replacement for Cristiano Ronaldo when the Portuguese finally hangs up his boots," the Sun news website reported on Tuesday.
Salah scored the second goal for Liverpool, ending the match 2-1 for Liverpool in the 10th round of the Premier League.
The Series A champion for eight seasons, Juventus, is trying to find a suitable replacement for Ronaldo when he retires, with Paris Saint-Germain's Kylian Mbappe remaining an optimistic choice, the Sun reported.
However, Juventus knows it will be locked in a fierce battle with Real Madrid for his signature.
The English newspaper said the scouts were specifically eyeing Tottenham's trio defender Toby Alderweireld, midfielders Christian Eriksen and Son Heung-min, and Liverpool's Salah.
According to the same newspaper, Salah may be an appropriate alternative "but Liverpool will do their utmost to keep hold of star man Salah and have already tied him down to a lengthy contract until 2023."
This isn't the first time Juventus has attempted to reel in Salah. Back in June, the Egyptian international and Liverpool FC striker rejected two major offers to join Real Madrid and Juventus, opting to stay at the Anfield until he gets the English Premier League trophy.
UK newspaper The Daily Mirror reported at the time that Salah received the offers following Liverpool's Champions League triumph.
"Both Real Madrid and Juventus were lining up record-breaking £150 million offers for Salah," the report said, adding that Salah has put the clubs' higher-ups on red alert by declaring that he would review his situation next summer.