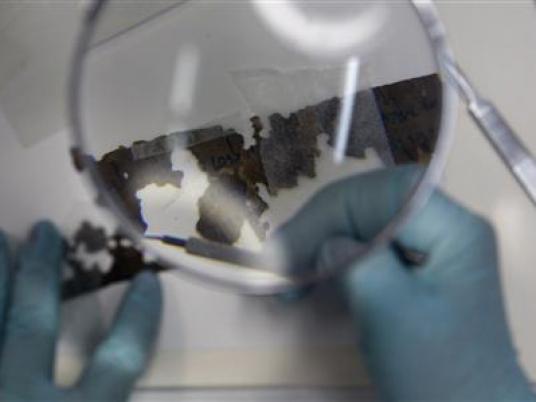 Multifaceted actor Al Pacino, acclaimed for his movie roles as a mob boss, a druglord and even Satan, is among the performers to receive this year's Kennedy Center Honors, one of America's top awards in the arts.
Pacino joins a wide-ranging group of musicians — rock band the Eagles, rhythm-and-blues legend Mavis Staples, singer-songwriter James Taylor and pianist Martha Argerich — on the roster of Kennedy Center award winners announced Thursday.
President Barack Obama will receive the honorees at the White House for the 39th annual gala on December 4, and footage of the star-studded event will air in a primetime special on December 29.
"These honorees represent what is possible when creativity is not just cultivated, but unleashed," Kennedy Center Chairman David Rubenstein said in a statement.
Pacino's nomination comes as little surprise: The star of "The Godfather" trilogy has long been considered one of America's finest actors.
"Al Pacino has embodied some of the most powerful characters of our time on both the stage and the silver screen," said Rubenstein.
The Eagles might also seem overdue, if only because the band was to have received the award last year but had to withdraw because of frontman Glenn Frey's failing health.
Frey had planned to attend this year's celebration but died in January.
"The Eagles' ambitiously themed albums epically merged the American West and rock n' roll, paving the way for unconventional music makers and artists to come," said Rubenstein.
Three more solo musicians filled out the group, including gospel and blues singer Staples, whose music "served as a musical backdrop" to the Civil Rights movement, Rubenstein noted.
The chairman called Taylor "one of the defining musical figures of our time," dubbing his music "the soundtrack of our country."
Born in Buenos Aires, Argerich made her US debut in 1965 and went on to become "one of the greatest pianists of the 20th and 21st centuries," said Rubenstein.