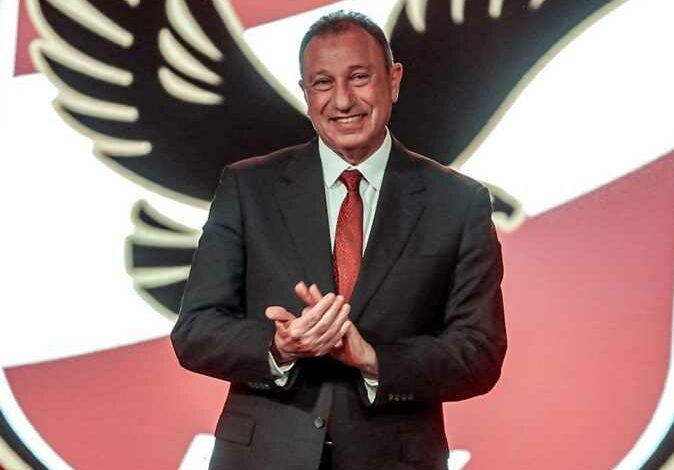 Al-Ahly Sporting Club President Mahmoud al-Khatib revealed that the opening of the club's branch in the Fifth Settlement will be June 1st.
He said that this branch is the fourth after al-Gezira, Nasr City, and Sheikh Zayed, branches and it will not be the last.
Khatib hailed Ahly as having great historical, national and sports value since its inception in 1907, and with the support of its members and fans it will remain number one.
He pointed out that just as the club is keen on its sports, educational and social role, it has never forgotten its role towards its country through its participation in the fields of development, reconstruction and the provision of job opportunities.
The President of Al-Ahly thanked the state institutions and leaderships for their support to successful entities, whether they are sports or non-sports.
At the end of his speech, he said: "Al-Ahly Club… history… principles… development."
Al-Ahly Sporting Club won Egypt Cup for the 38th time in its history, after defeating the team Pyramids.
They won with a final score of  two goals to one, in the final match that brought them together at Cairo International Stadium in April.
The Swiss coach Marcel Koller, coach of Ahly club, succeeded in achieving his second cup with the Reds, after he started with the Egyptian Super Cup at the expense of Zamalek.