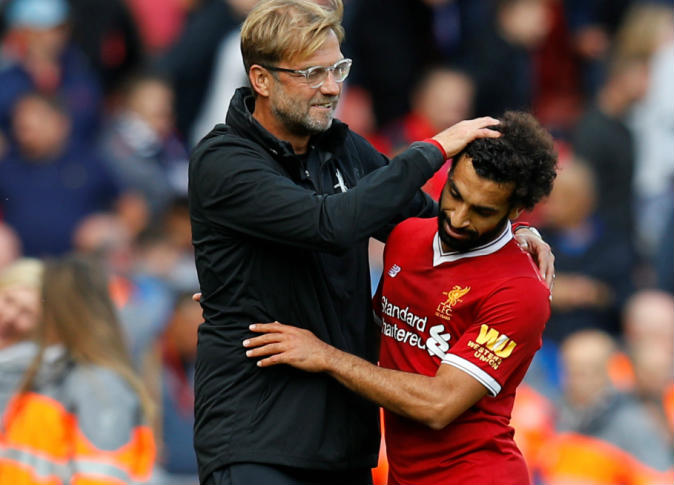 Liverpool coach Jurgen Klopp denied rumors that Mohamed Salah would be leaving following a falling out between them, saying: "I had no argument with Mo especially after the Chelsea game", according to a Reuters report.
Before the Huddersfield match rumors of an argument between Salah and Klopp spread after the Chelsea match, against the backdrop of an alleged request by Salah to leave the Reds which Klopp has categorically denied.
Salah's success in maintaining his level for two seasons is an incredible achievement, Klopp said in televised comments after the match.
Salah made a spectacular appearance on Friday evening, scoring two goals and leading his team to a 5-0 win over Huddersfield Town in the 36th round of the Premier League.
Salah became the third player in the history of Liverpool, after Robbie Fowler and Luis Suarez, to score 20 goals or more in two consecutive seasons, and also topped the list of Premier League strikers with 21 goals, one goal ahead of his teammate Sadio Mane.
"Salah's goal record is just incredible," Klopp told the BBC.
"It's such an important season for him, after a flying season in which nearly every shot was a goal, then being assessed by everyone, is it just a one-season thing? Keeping that level, [the next season] is an even bigger achievement than scoring 40 goals last season, which was already an incredible achievement."
"He's kept that level this season and, thank God, so have the others and that's why we're in the situation we're in," Klopp concluded.