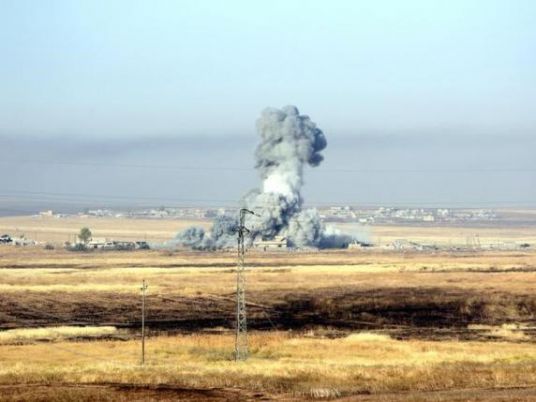 The Kremlin says it wasn't informed ahead of time of any upcoming airstrike on a Syrian air base earlier today.
Syria's state media reported the airstrike earlier on Monday, and activists said it killed at least 14 people. The Russian military later said that the Israeli Air Force was behind it. Israel has not confirmed these reports.
Dmitry Peskov, spokesman for President Vladimir Putin, told reporters on Monday that Israel had not spoken to the president ahead of the air strike even though there may have been Russian military advisers at the base, which he described as "a cause for concern for us."
Peskov said reports of an alleged poison gas attack in the suburbs of the Syrian capital needs to be investigated but said it was "wrong and dangerous" to draw any conclusions before a probe is completed.