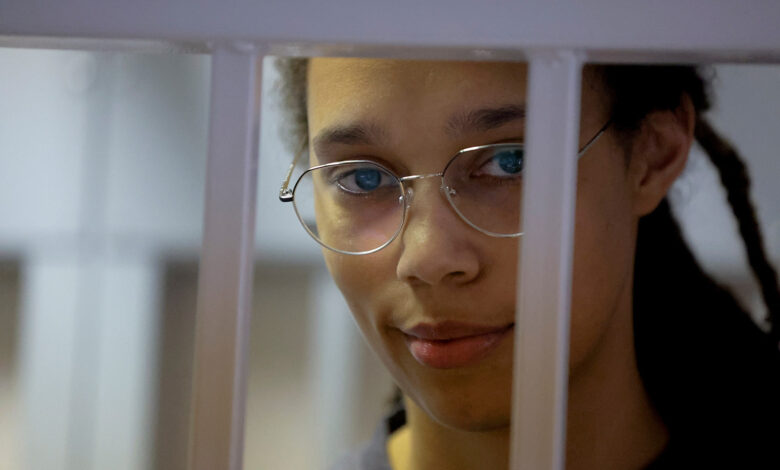 Kremlin spokesman Dmitry Peskov on Friday declined to comment on the decision of a Russian court to sentence WNBA star Brittney Griner to nine years in prison on a drug smuggling conviction.
When asked during a regular call with reporters if Russian President Vladimir Putin could pardon Griner, Peskov said: "There is a certain [legal] procedure that the convicted can resort to, in accordance with the law."
According to Russian law, to start the clemency procedure, a convict needs to write a petition to the Russian president.
Peskov also said that publicly discussing the issue of a possible prisoner swap with the US would be "a mistake."
"If we discuss through the press some exchange-related nuances, then these exchanges will never take place. The Americans have already made this mistake," the spokesman said.
"These questions are not resolved this way, therefore, we will not give any comment," he added, suggesting discussions on possible prisoner exchanges should go through the channel previously agreed upon by Putin and US President Joe Biden during a summit in Geneva last year.
Some context: Russian Foreign Minister Sergey Lavrov said earlier on Friday that Russia was ready to discuss a high-profile prisoner swap with the US through the diplomatic channel, according to Russian state news agency RIA Novosti.
Shortly after, US Secretary of State Antony Blinken said at the same summit that the US will "pursue" talks with Russia.  
The prisoner exchange talks follow the Biden administration's offer to exchange Viktor Bout, a convicted Russian arms trafficker serving a 25-year US prison sentence, in exchange for two Americans wrongfully detained by Russia, Brittney Griner and Paul Whelan.