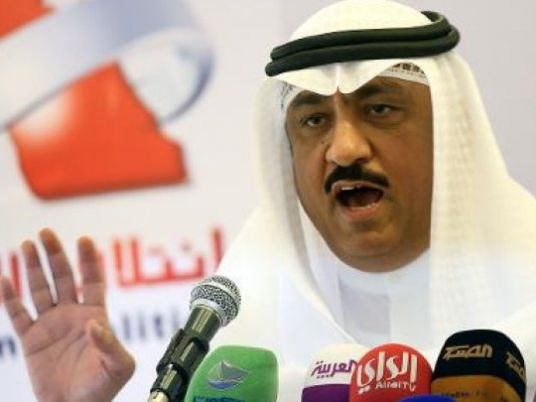 Kuwait's supreme court on Monday ordered prominent opposition leader Mussallam al-Barrak released on bail as it considers charges against him of insulting the emir, his group said.
The court ordered the ex-lawmaker to pay bail of 1,000 dinars ($3,300) and set the next hearing in his case for May 18, the Popular Action Movement said on Twitter.
A Kuwaiti appeals court in February sentenced Barrak to two years in prison on the charges, and he began serving the sentence on March 1.
The supreme court had earlier rejected petitions from defence lawyers to free Barrak, 58, who has health problems.
The charges against him stem from a speech he gave to tens of thousands of demonstrators in October 2012 protesting changes to the electoral law. He said the reforms would allow the government to manipulate the outcome of elections.
Barrak was a member of parliament at the time, but his nationalist party boycotted polls in December 2012 and July 2013 held under the new electoral law.
The appeals court had sentenced Barrak after quashing a five-year jail term handed down by a lower court.
Kuwaiti courts have sent dozens of opposition and online activists to jail on charges of insulting the ruler.