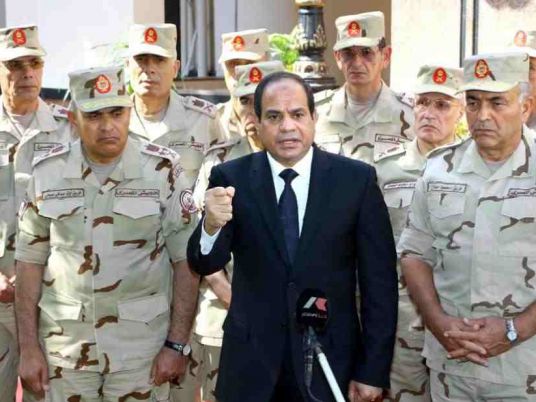 The United States, having decided recently to resume its suspended US$1.5 billion military and economic aid to Egypt, has yet to review the feasibility and the use of that aid, a law professor has said in an article in Forbes magazine.
The US had suspended a large part of its annual aid to Egypt as an expression of reservation on the army's ouster of former, freely-elected president, Mohamed Morsi, in 2013 as well as the violent dispersal of pro-Morsi protesters, killing at least 800.
Despite Secretary of State John Kerry saying last month that he predicted his country's aid to Egypt would resume, the US is still late in reviewing why and how the aid will be disbursed and used.
Charles Tiefer, a Professor at the University of Baltimore School of Law, said that while the Bureau of Political-Military Affairs – the US State Department office managing security aid – identified Egyptian military aid two years ago as needing evaluation, the US Administration has not taken action on that recommendation.
"In fact, Egypt receives about 20 percent of all US funding provided to foreign countries through the Foreign Military Funding program," says Tiefer. "So, having belatedly noticed this two years ago, did the state finish an evaluation of Egypt, or even start one? No."
He quoted the 2015 report by the US Government Accountability Office (GAO) as saying that Egypt's military might dismiss cooperation in the evaluation of its military capabilities as intelligence gathering even if it was necessary before the US approves the amount.
"Getting the information on Egypt's use of the $1.5 billion in aid is the state's lowest priority. For the Egyptian military, keeping quiet Egypt's military's flaws and mistakes — conceivably even corruption — may well be the highest priority," Tiefer writes, apparently drawing his conclusion from the US review delay.