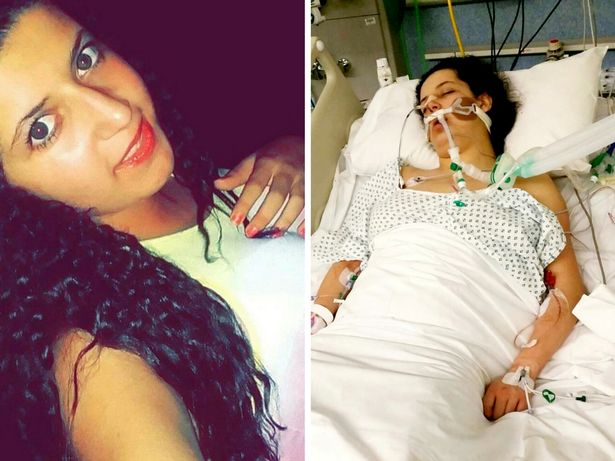 After a month of media silence about Egyptian national Mariam Moustafa who was beaten to death in the United Kingdom, her lawyer Emad Abu Hussien said that he has received a death threat through a letter sent to his home postbox, demanding that he drops the case.
The letter, which was sent anonymously, read "One Muslim has gone you are next if you don't leave the case, understood?".
Speaking to 'Ala Masoliety' TV program hosted by Ahmed Moussa, the lawyer stressed that he will never give up the case and that threats will not dissuade him. "The threats made me more attached to the case, because it proves that we are on the right track, and apparently the British side is concerned that we might reach the truth," he said.
Meanwhile Abu Hussien said that he told the British police immediately after he received the threatening letter and they came the day after, taking fingerprints and the necessary legal measures. "I was advised to leave my house but when I refused they told me at least, my daughters, and it happened," he said.
The lawyer added that he asked the British investigative side to secure Mariam's family but they said they can't claiming that there are millions of citizens in the city. "We asked him moreover to give them a guarantee that nobody would touch them, and he said it's hard," Abu Hussien said.
Meanwhile, Abu Hussein said that Mariam's corpse is still in the hospital waiting for a forensic medicine investigation. Recently, Mariam's mother Nesrine Abu Al-Enein unveiled that the British authorities still have not allowed her to take her daughter's body to bury her in Egypt.
Speaking to Al-Kahera W al-Nas, Abu Al-Enein said that she believes that the British authorities are pressing on her to drop the charges. "We don't sleep here, all I want is to get my daughter's body and to be buried in Egypt to let her soul rest in peace, so we can finally sleep," she said.
"But sadly we were left with no good options, either to get my daughter's corpse but in this case, I will drop the charges and waste her right, or to receive her body with no organs or to wait for two or three months until the investigations will end," Abu Al-Enein said.
In late March, British authorities revealed that the attack on Mariam was not "racially motivated," despite claiming otherwise after preliminary investigations.
In February, Mariam Moustafa, engineering student who moved from Italy to the UK five years ago, was left in a coma after having been attacked in central Nottingham by a group of young women. She later died from her injuries.