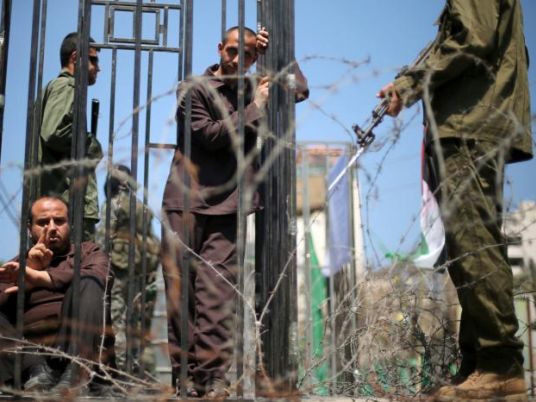 Israel's minister of public security says a prominent Palestinian prisoner has been placed in solitary confinement for inciting a large-scale hunger strike.
Gilad Erdan tells Israel's Army Radio Tuesday that Marwan Barghouti was punished for "instigating mutiny and leading the hunger strike."
Activists said more than 1,500 of about 6,500 Palestinian security prisoners joined the open-ended protest. The strikers' immediate demands included better conditions and more contact with relatives.
Barghouti was arrested in 2002 during the second Palestinian uprising and convicted on multiple counts of murder. Israel charged him with directing suicide bombings and he was sentenced to five life terms.
Erdan says the prisoners receive all privileges required by international law. He said the strike was part of an internal Palestinian struggle for power.