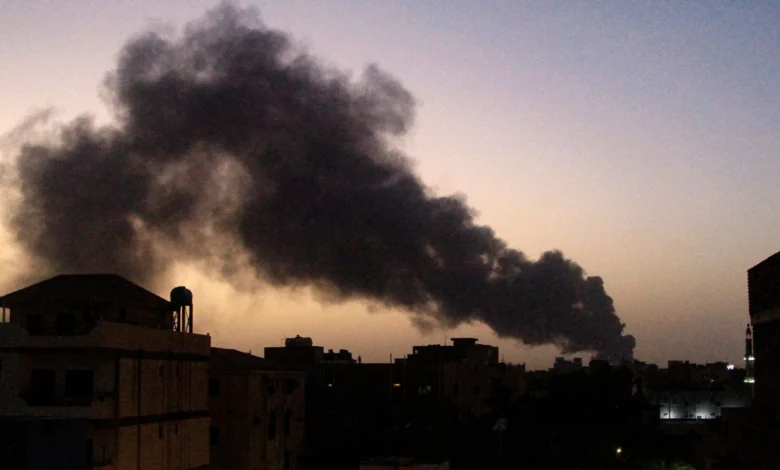 CNN
 —  The Sudanese Armed Forces and the paramilitary Rapid Support Forces – the two warring factions in Sudan – have agreed to a ceasefire agreement for seven days, the first such agreement between the groups since fighting broke out last month, the US State Department announced Saturday.
"It is past time to silence the guns and allow unhindered humanitarian access. I implore both sides to uphold this agreement — the eyes of the world are watching," Blinken said in a tweet.
Blinken had spoken with the leader of the Sudanese Armed Forces earlier Saturday as talks between the two groups took place in Jeddah, Saudi Arabia.
The ceasefire, which was brokered by both the US and Saudi Arabia, will go into effect Monday, according to a State Department statement.
Previous ceasefires have failed to stop the fighting between the rival factions in various parts of Sudan, CNN reported. Failed negotiations between the head of the Sudanese army Abdel Fattah al-Burhan and RSF leader Mohamed Hamdan Dagalo broke out into intense clashes between both sides in mid-April, sparking a mass exodus of refugees from the conflict-ridden country and leading to the deaths of at least 528 people.
Thousands of foreign nationals have escaped Sudan as Western powers stepped in to evacuate their own citizens, while thousands more local families have risked perilous journeys from the capital Khartoum as they have been left to fend for themselves.
The ceasefire, according to the text of the agreement, will be "supported by a US-Saudi and international-supported ceasefire monitoring mechanism," acknowledging that previous ceasefire agreements between the two groups have not been observed
John Godfrey, the US Ambassador to Sudan, called on both groups to observe the terms of the cease fire shortly after it was announced.
"The 7-day ceasefire agreement signed by SAF and RSF today in Jeddah will allow desperately needed humanitarian aid to reach the Sudanese people and provide a pathway to a permanent cessation of hostilities. I call on both parties to honor the agreement," Godfrey said in a tweet.
The State Department said in its statement the US believes "subsequent talks in Jeddah will address steps needed to reach a permanent cessation of hostilities."
"We look forward to leadership by Sudanese civilian stakeholders, with the support of the regional and international community, on a political process to resume a democratic transition and form a civilian government," the statement said.
CNN's Amy Cassidy, Ingrid Formanek and David McKenzie contributed to this report.