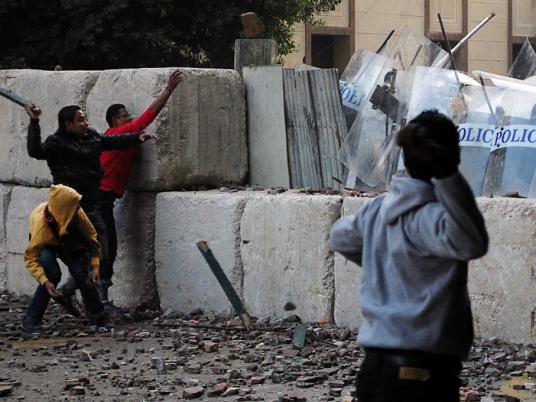 Fifteen people were reportely killed and 100 injured as security forces started an operation to clear pro-Morsy protesters in Rabaa al-Adaweya and al-Nahda squares.
On Wednesday, live footage from Cairo showed smoke engulfing al-Nahda and there were reports of tear gas and birdshot being used on supporters of the ex-president Mohamed Morsy.
Army bulldozers were reprortedly present to storm protesters' tents and fences.
"Many people are being killed right now …What we can expect is only worse," Laila, a member of Egypt's Anti-Coup Alliance, a pro-Morsi group, told AlJazeera. "What's happening now is a crime against humanity."
Reuters said at least 15 people were killed. Laila said the figure was at least 16.
Security sources said one soldier is killed and four are injured;
Reporters see clouds of black smoke and army helicopters roaming over the site.
State media confirmed that security forces had started implementing its phased plan to disperse the protesters, and said at least two policeman had been killed during during the operation.
The action follows days of assurance that the interim government would not use violence and would just "cordon off the sit-ins". However, the interim leadership acted on previous weeks of warnings that force could be used to disperse the sit-in.
At least one person was killed on Tuesday, and many others injured in clashes between supporters and opponents of Egypt's ousted president