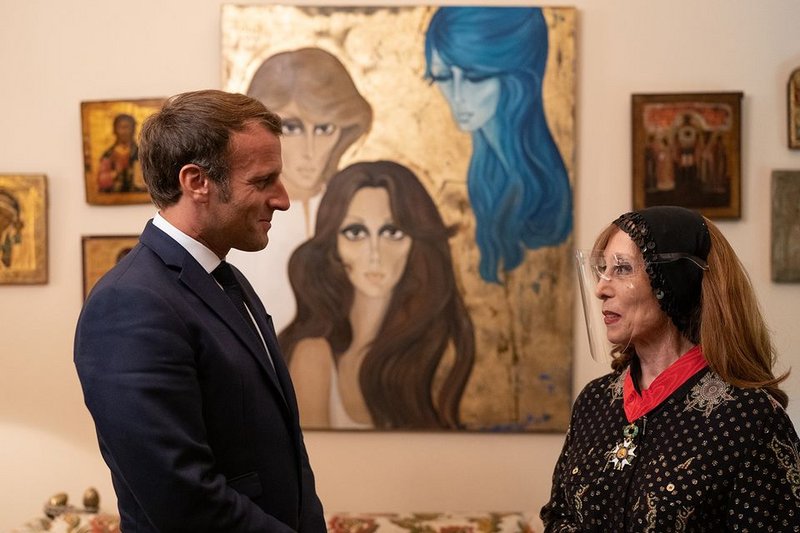 Lebanese singer Fairuz's Facebook account on Monday uploaded various photos showing the star meeting with French President Emmanuel Macron at the singer's home at Rabieh.
Fairuz wore a facemask during her meeting with Macron as he granted her the Commandeur's Legion of Honor award, France's highest honor.
In return, she gifted the French president a painting.
Macron called Fairuz beautiful and praised her strength, adding that "I spoke with her about everything that she represents to me, about the Lebanon we love and what it awaits from us, and about the longing that hurts us."
He named his favorite song of hers as "To Beirut", which was used across various TV channel coverage of the Beirut port blast on August 4.
The meeting comes as part of Macron's efforts to meet various influential Lebanese figures to discuss the nation's urgent need for reform in the wake of the devastating Beirut explosion, which killed over 200 people and injured over 4,000.