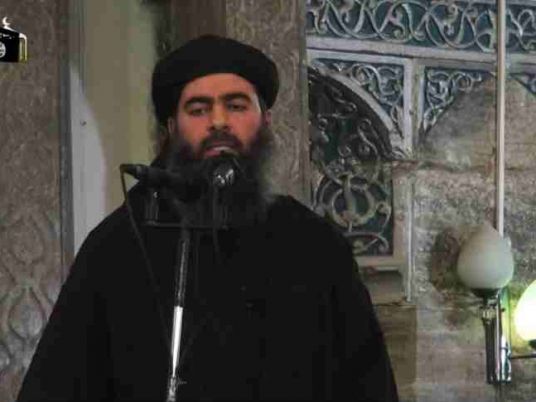 Lebanon's interior minister said on Wednesday that a women detained by security forces was the wife of Islamic State leader Abu Bakr al-Baghdadi for three months, the first Lebanese government official to speak publicly on the arrest.
Security officials in Lebanon, speaking on condition of anonymity, had said on Tuesday that the Lebanese army detained a wife and daughter of Baghdadi as they crossed from Syrialate last month.
Interior Minister Nohad Machnouk told Lebanon's MTV channel on Wednesday that the woman was no longer Baghdadi's wife:
"Saja al-Dulaimi married three times and Baghdadi was her second husband for three months six years ago."
Tribal sources say Baghdadi has three wives and conflicting information on Dulaimi's relationship with the militant leader has spread since her arrest was reported on Tuesday.
Iraq, which is fighting Islamic State militants, denied on Wednesday that the woman was Baghdadi's wife, saying she was the sister of a man convicted of bombings in southern Iraq.
Dulaimi was detained in northern Lebanon after she was found with a fake passport, Lebanese officials say. The Lebanese newspaper As-Safir reported she had been detained in coordination with "foreign intelligence".
A Lebanese security source said the arrest was "a powerful card to apply pressure" in negotiations to obtain the release of 27 members of the Lebanese security forces seized by Islamist militants during fighting along the Syrian border in August.