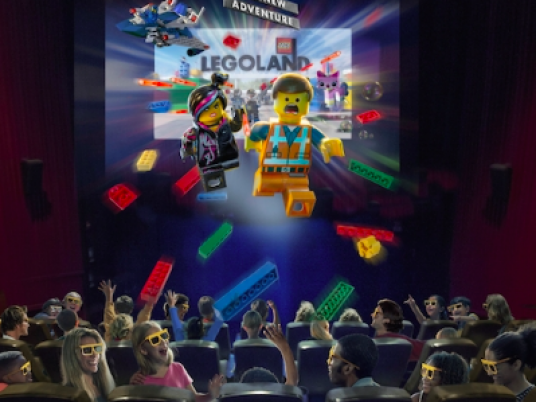 A new cinematic experience based on "The Lego Movie" will add an extra dimension to Legoland parks around the world from January.
"The Lego Movie 4D A New Adventure" will boast many of the characters and their voice artists including Wyldstyle, Unikitty and Benny who made their debut in the original animated box office smash alongside a new villain called "Risky Business" who will be voiced by comedian Patton Oswalt.
The action for the new film takes place in a theme park and as the stakes get higher, it will be down to the audience to literally help save the day via interactive elements.
Co-written by Adam Pava, the feature, set to premiere at Legoland Florida on January 29 before rolling out to theme parks and discovery centers in Europe and Asia in February, is directed by Rob Schrab, who is also currently hard at work directing the sequel to the original Lego Movie.