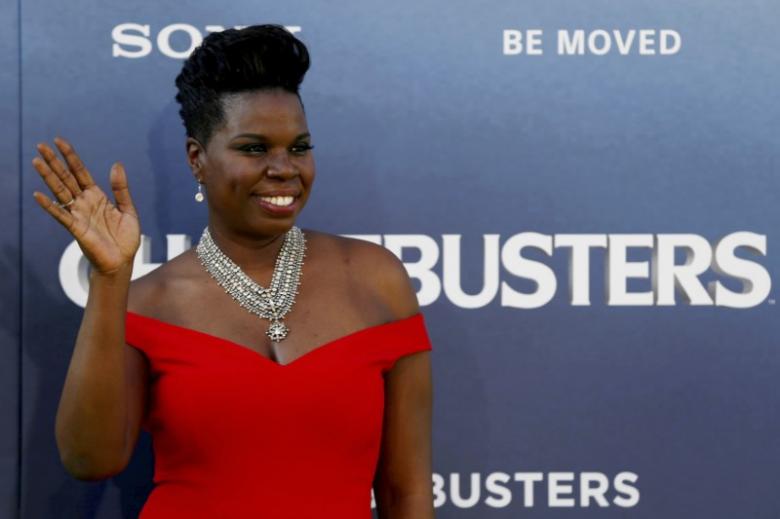 A day after hackers unleashed an attack on some of the world's best-known web sites, comedian Leslie Jones weighed in on cyber-security in a commentary on "Saturday Night Live," saying cyber criminals could put their talents to far better use than hacking celebrities.
Jones, whose own web site was hacked in August resulting in nude photos and personal information including her passport and driver's license being posted, offered her perspective during her recurring gig as an impassioned contributor to the weekly comedy show's "Weekend Update" news segment.
"I am very comfortable with who I am. I am an open book," Jones declared, noting "I keep my porn in a folder labeled porn."
"If you wanna see Leslie Jones naked, just ask," the comedian added, in what one Twitter user, an entertainment web site editor, said may have been Jones' "finest SNL moment."
After starring in the "Ghostbusters" film this summer, Jones briefly quit Twitter because she was bombarded by racist and abusive comments.
"If I was good at computers, I wouldn't waste it trolling on people," Jones said. Instead, "I would do something useful, like renew my driver's license from home. I would hack into Tinder and delete all those other girls' profiles, so no matter where you swipe, you get me."
Adopting a seemingly more serious tenor, Jones scolded hackers by saying "If you want to hurt anybody these days, you're going to have to do way more than leak their news or call them names. You can't embarrass me more than I have embarrassed myself."
"At a certain point you got to stop being embarrassed and just start being you, and I have been me for 49 years. Because the only person who can hack me is me," she vowed, adding:
"My firewall is a crazy-ass bitch with a shovel."