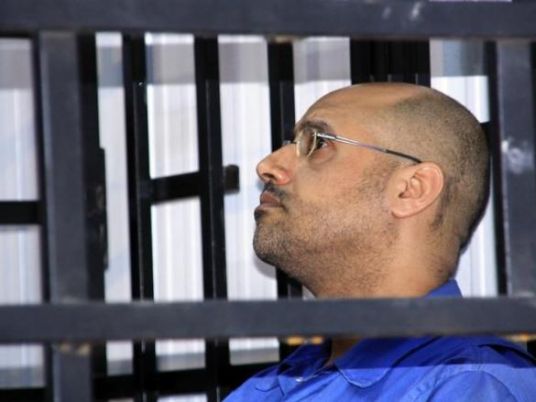 A Libyan court passed a death sentence in absentia on Muammar Qadhafi's most prominent son, Saif al-Islam, on Tuesday for suppressing peaceful protests during the country's 2011 revolution that ended his father's rule.
The court also handed down in a televised session a death sentence by firing squad to Qadhafi's former spy chief, Abdullah al-Senussi, and his former prime minister, Baghdadi al-Mahmoudi.
The verdict on al-Islam was passed in absentia since he has been held since 2011 by a former rebel group in Zintan region that opposes the Tripoli government, which is not recognized by world powers.