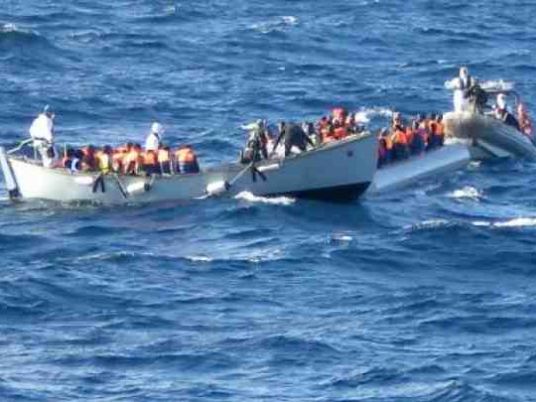 Libyan naval forces have rescued more than 100 migrants whose vessel ran into engine trouble on the way from the Libyan coast to Italy, authorities said on Monday.
Caught in a conflict between two rival governments and various armed factions, Libya has become a major route for traffickers taking advantage of the chaos to transport people from the North African coast to Europe, fuelling the continent's worst migration crisis since World War Two.
"Naval forces rescued 108 illegal migrants from the middle of the sea," naval spokesman Ayoub Qassem said. "They are from different African countries."
Two more migrants died, and two of those rescued were in serious condition.
"We were trying to go to Italy yesterday," one of the rescued men, Idriss, said. "We had a breakdown of the engine."
Smugglers exploit the country's security vacuum to bring Syrians into Libya via Egypt or migrants from sub-Saharan countries via Niger, Sudan and Chad, experts say.
The migrants pay thousands of dollars for the land and sea passage, with smugglers often beating and torturing them to extort more money for the final leg of the trip by sea in unseaworthy vessels, rights groups say.
Migrant smuggling and the growth of Islamic State militancy in Libya's conflict are two of the key reasons European and Western powers are promoting a U.N. peace deal between Libya's major warring factions.