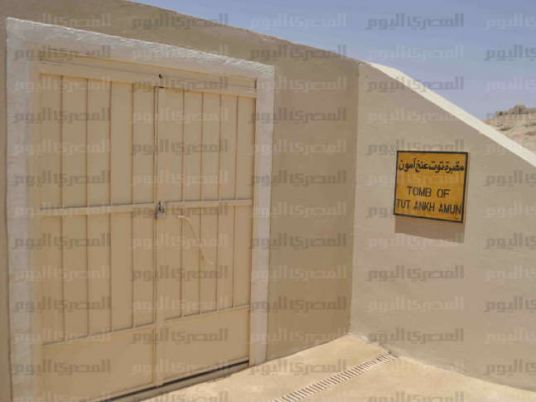 Twenty hot air balloons rose above Luxor before sunrise on Thursday at Karnak to commemorate the 93rd anniversary of the discovery of Tutankhamun's tomb.
The flying balloons carried tourists for free above the archaeological site, which includes 1,000 pharaonic temples and tombs.
Luxor Governor Mohamed Badr attended the event, which also marks the national day of Luxor governorate.
Folklore shows were performed at different temples and sailing boats in the Nile bore the image of King Tut.
Musical performances and a ballet will be held in the courtyard of the Temple of Queen Hatshepsut. Many Arab and foreign ambassadors and archaeologists will attend the event.
Edited tranlation from Al-Masry Al-Youm