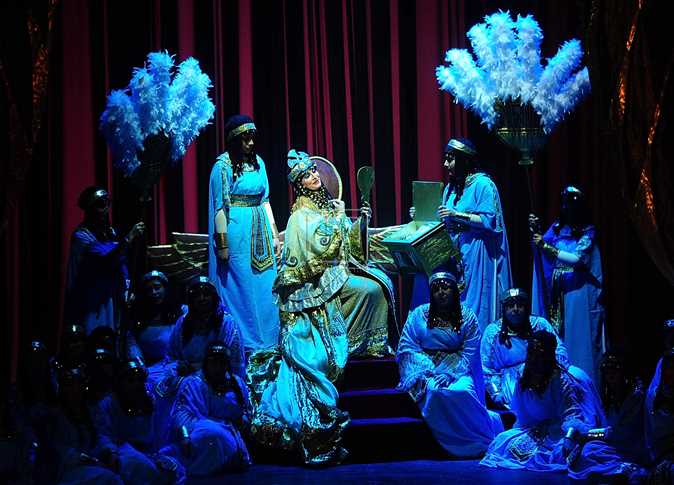 Mohamed Othman Soliman, chairperson of the committee for marketing cultural tourism in Upper Egypt, has been appointed to head the organizing committee of the highly-anticipated Aida opera, set to be held in Luxor from October 26 until October 28 after a 20-plus-year hiatus.
The show will take place on the stage of Luxor's Temple of Hatshepsut, where Aida was last performed in 1997 led by Ukrainian Maestro Oksana Lenev and directed by German director Michael Shtorm. The temple is undergoing preparations to welcome 150 opera singers and performers from the National Symphony Orchestra of Ukraine onto its stage.
During the three days scheduled in October, Luxor will see a considerable flow of touristic delegations. Most notably, Mohamed El-Masoud, a member of the Egyptian parliament's tourism and civil aviation committee, stated on Tuesday, September 24 that 90 percent of the tickets for Aida have been sold.
"This comes as a slap in the face to all of those who are trying their best to stain the image of Egypt on social media and on hostile television channels," said El-Masoud in a statement, adding that "the prices are very high, ranging between $100 and $750 per ticket."
He also pointed out that 3,000 tourists acquired their tickets for the awaited show, indicating the eagerness of foreigner visitors to attend the show at the significant touristic site in Luxor.
The tourism and aviation committee previously applauded the return of the show, asserting its critical role in augmenting the tourism sector.
Aida first premiered in Egypt in December 1871, then took to the stages of numerous countries including Italy, Argentina, the United States, Germany, Spain, Austria and more.
Widely known for his deep love for the opera and the entire European culture, Khedive Ismail decided to celebrate the inauguration of the Suez Canal and the Cairo Opera House with the composition of a new opera.
Originally composed by Italy's Giuseppe Verdi, Aida is based on a Pharaonic love story written by French Egyptologist Auguste Mariette upon the Khedive's request.