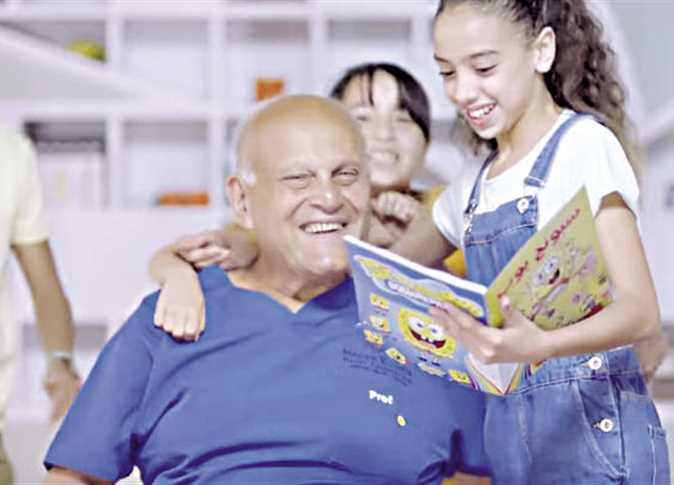 Renowned Egyptian-British Cardiac surgeon Magdi Yacoub said that the laying down for the cornerstone of Cairo's Heart Center will be next January, according to his interview with Youm7 during a ceremony in New York on September.
He added that a massive heart center in Cairo is currently under construction, located beside Zewail City.
'The hearts of Egyptians needs good care," he told Youm7, asserting that high service quality is vital. He stressed that he along with his team are working to provide the greatest care for heart patients through Aswan's center, as well as the anticipated one in Cairo.
Expected to cost US$160 million, construction for the new center will take nearly a year and half. Moreover, it was previously announced that the Cairo center will be welcoming a patient capacity five times more than that of the Aswan Heart Center, with thousands to be served there annually.
Yacoub said that that the launch will be amid the presence of parliamentarians, senior doctors and more, supporting the center and prompting all Egyptians to donate towards it.
He previously declared that his medical projects have contributed charitably in large areas including Egypt's Cairo and Aswan, Kigali in Rwanda, Jamaica and more.
Professor Yacoub is founder and director of research at the Harefield Heart Science Center, and is currently the professor of Cardiothoracic surgery at the National Heart and Lung Institute, Imperial College London.
Founded by Yacoub, the Magdi Yacoub Heart Foundation in Aswan along the banks of the River Nile is fully dedicated to the "well-being of the people of Egypt and throughout the whole region," according to the official website.
The foundation's key goal is securing the healthiest hearts for young Egyptians through strong treatments and surgeries in addition to solid scientific research promoting innovative medical solutions across the region.
The New York ceremony witnessed the attendance of many political and medical figures, including the Egyptian Ambassador to the United States Yasser Reda.