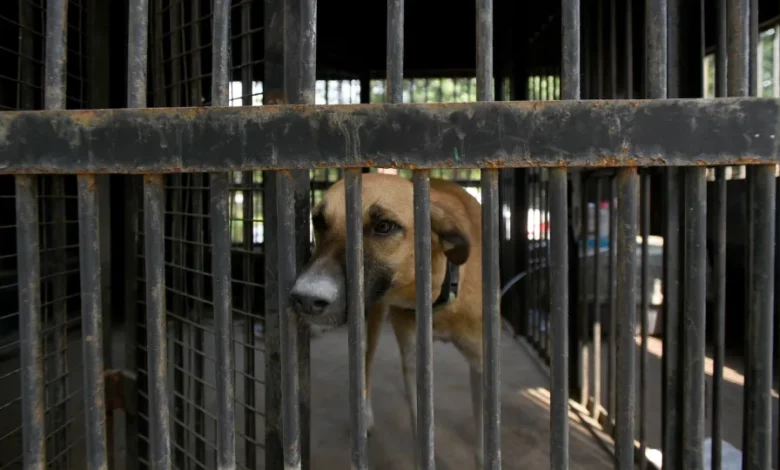 Authorities on Saturday ordered the release of the husband of TV host Amira Shanab on bail of LE 20,000 pounds, pending investigations into the death of a man who was attacked by the suspect's dog.
The decision to release the suspect came about two months after the death of bank manager Mohamed Moheb al-Mawy who was mauled by a dog owned by the suspect in the Sheikh Zayed area.
Mawy died in hospital on April 9 after he succumbed to his injury.
Investigations into the incident have been ongoing ever since the attack.
A savage attack
The Public Prosecution received a report on February 27 from the victim's wife that he had been injured, taken to the hospital and ended up in a coma.
The Public Prosecutor ordered the suspect be remanded in custody pending investigation.
Authorities heard the statements of the victim's family, a neighbor in the same property, and three workers in the residential complex.
The witness statements concluded that the victim had returned home with his son when they noticed that the defendant's dog was unleashed and un-muzzled.
Worried, they went to the defendant's flat and asked them to tie up the dog. The victim and his son knocked on the door and a maid opened, and at that instant, the victim was attacked severely by the dog.
The victim was taken to hospital for first aid, but his heart stopped during surgery. He was resuscitated and transferred to the intensive care unit where he went into a coma and soon passed away.
Statements of the witnesses before the Public Prosecution revealed that the dog had previously attacked the victim and a neighbor at the same property.
The victims didn't report these incidents to the authorities.
The investigations also found that the dog was constantly attacking neighbors on the street because he was able to jump from the wall of the garden of the defendant's residence.
Sisi orders law against dangerous pets
The Egyptian Official Gazette published the decision of Egyptian President Abdel Fattah al-Sisi to issue a law regulating the possession of dangerous animals.
The provisions of the law do not apply to the ministries of Defense and Interior and their affiliated bodies.
The law aims to regulate the possession of dangerous animals and to address incidents in which citizens were subjected to attacks by dogs.
The prohibits the possession of dangerous dogs and animals as a general asset.
It also regulates the possession of non-dangerous dogs and finds appropriate solutions for dealing with abandoned and stray animals.
As well as setting a framework for their protection and care in terms of health and nutrition in order to achieve the preservation of public health and the safety of citizens and in accordance with the standards and recommendations of the World Organization for Animal Health and other specialized international organizations.