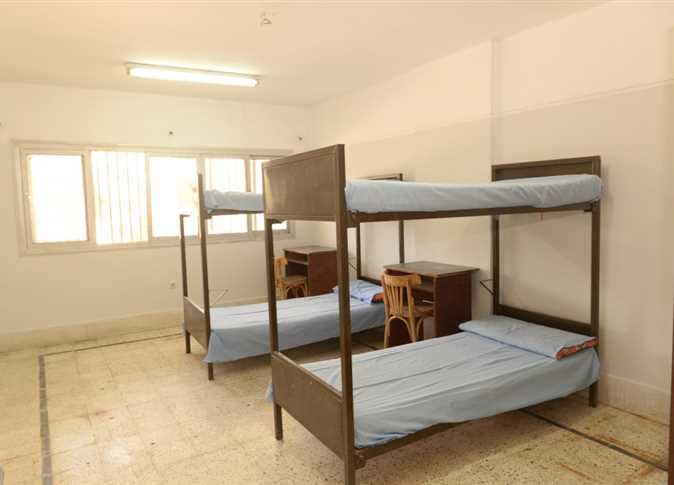 President of Mansoura University Ashraf Abdel Baset on Tuesday decided to close the internal medicine building of Mansoura University Hospital after nine coronavirus cases were detected there.
Five departments in the building have been closed, with all medical teams inside quarantined as a precautionary measure until everyone who came in contact with the nine individuals can be examined.
Abdel Baset told Al-Masry Al-Youm that a patient who suffered from high fever arrived at the neurosurgery department on Wednesday. Tests showed that she had coronavirus, so she was transferred to quarantine.
On Friday and Monday, three other patients and six members of the hospital's nursing staff tested positive for the virus and were transferred to quarantine.
The internal medicine building, which has over 70 employees and medical staff, was closed completely and all of its employees quarantined until necessary analysis is conducted, Abdel Baset said.
He continued, "Work did not stop in the five departments, and alternative locations will be provided to receive patients."
A number of nurses at Mansoura Emergency Hospital gathered in the reception area and refused to work after one of the nurses, who came into contact with the neurology department's coronavirus patient, was infected and transferred to the quarantine hospital.
The nurses demanded that they be tested for the virus.
Egypt's Ministry of Health and Population confirmed on Monday the total number of COVID-19 deaths has now reached three hundred and thirty-seven nationwide, after announcing twenty deaths.
248 new coronavirus cases have been confirmed, bringing the country's number of infected cases so far to 4,782.
The newly infected cases are all Egyptian nationals, Health Ministry Spokesperson Khaled Megahed said, adding that the total number of fully-recovered cases rose to 1,236 all of whom have been discharged from isolation hospitals.
Sixty cases left quarantine on Monday.