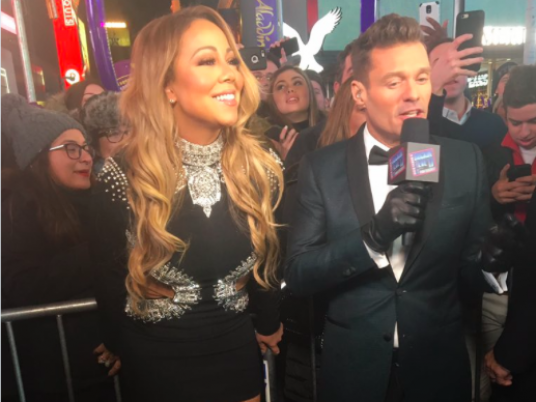 Mariah Carey did not have a good end to 2016 during her New Year's Eve performance in Times Square.
The audio track malfunctioned while Carey was lip synching onstage in front of millions, to some of her biggest songs.
She was performing on ABC's "Dick Clark's New Year's Rockin' Eve with Ryan Seacrest."
Dazzling in her bodysuit the malfunction continued as the singer paced across the stage with frustration.
The pop star's backup dancers walked her down the stairs as she continued to look puzzled and attempted to sing another song, "Emotions" from 1991, when she said "It is what it is."
"It just don't get any better," she said, frustrated. And she walked off stage.
It took no time for a firestorm to erupt on social media as viewers dissed her on Twitter.
Later after her performance, Carey tweeted a meme and said … "have a happy and healthy new year everybody! Here's to making more headlines in 2017."