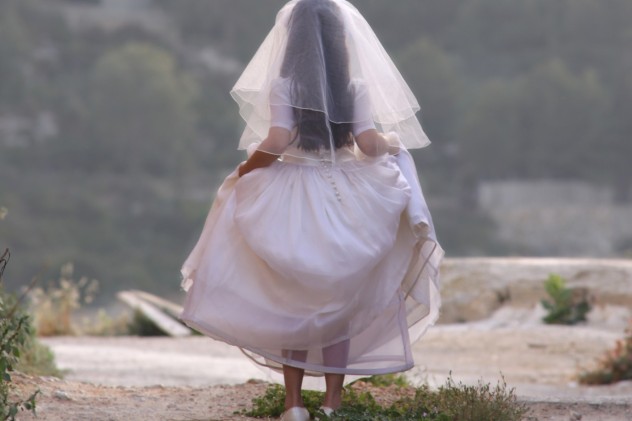 The spokesman for Marriage Celebrants Egypt, Mahmoud Bahi al-Din, called for lowering girls' marital age for 16, while keeping men's at 18, after saying that girls "develop" into women at a young age.
In Wednesday's interview with television program 'Ana Al-Watan' (I am the Country) on Al-Hadath Al-Youm channel, Bahi al-Din, who insisted he has always been an advocate for women's rights, claimed that "a girl's womanhood develops early."
"While the man remains a child until the age of 18, a girl becomes a grown woman."
He stressed that his argument is in support of women's rights, "the equality between man and woman in marital age is unfair to women, and goes against defending women's rights in Egypt."
Based on his own premise, Bahi al-Din called for the marital age to be lowered to 16.
"At least there will be a two-year-difference, so that when a girl reaches womanhood she doesn't have to marry a guy her age," he said, explaining his perspective.
The issue of underage marriage has been a divisive debate for a long time in Egypt, with the underage marriage being extremely common in rural areas.
Sociologist Samia Khedr spoke to the online newspaper Rai Al-Youm, and elaborated on the causes of the issue. The abundance of the problem, she explains, is due to the low levels of education, high illiteracy rates, and poverty, which subsequently results in parents viewing their daughters as a financial burden to be removed as soon as possible.
According to a study conducted by the Women's Rights Committee, the rates of underage marriage in Egypt are shockingly high, 56 percent in rural areas and 42 percent in cities.
However, the government repeatedly condemned the practice and designed laws in an effort to combat it.
In November 2017, parliament began studying making changes to the three laws: 'The Child Law', 'Civil Practice Law', and 'The Law for Marriage Celebrants' Work Organizations', according to Hesham Helmy, representative of the Ministry of Justice.
Parliament is currently drafting another law, requiring marriage celebrants to have access to the national identity cards of both husband and wife before conducting the ceremony.