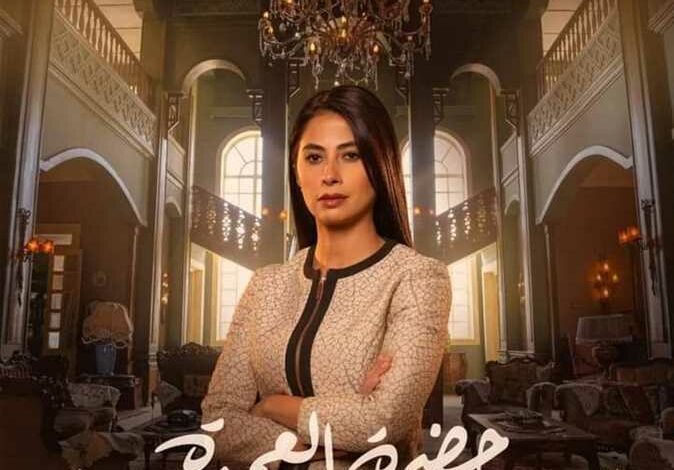 The President of the National Council for Women Maya Morsi praised the the series "Hadrat al-Omda" for its stance against female genital mutilation.
Morsi wrote on Facebook: "A salute to the mayor, who stands in the face of the crime of female genital mutilation, with dialogue written very professionally."
The show's writing reflects the law's current stance, she said, adding that she hails all efforts by similar shows to spread awareness of the cruel nature of these crimes.
"Greetings to the writer Ibrahim Issa, greetings to United Media Services, and greetings to Ruby, Hadrat Mayor …. It was a very, very honest scene," she added.
"Hadrat al-Omda" touches on women's issues, aiming to empower women by seeing them in important positions, within society, alongside spreading awareness of the harms brought on by FGM.
The series is broadcast on Al-Hayat channel at 8:30 pm during the Ramadan 2023 season, and also on "Shahid VIP" platform.
The series stars a large group of artists such as Ruby, Basma, Samiha Ayoub, Wafaa Amer, Soula Omar, Lotfi Labib, Ahmed Badir, Mohamed Mahmoud Abdul-Aziz, Edward, Mahmoud Hafez, Ehab Fahmy, Mohamed al-Sawy, Karim Abdel-Khalek, Nahla Salama.
It is written by Ibrahim Issa, and directed by Adel Adib.
"Our society will improve when women lead, and this is a principle that I believe in," journalist and writer of the upcoming Ramadan series "Hadret al-Omda", Issa commented on the series.
Issa told the "Akher Kelma" program presented by Lamees al-Hadidi, on the ON channel, on Monday evening, that amending the law and allowing women to run for the position of mayor took place years ago, yet only four women have run for the position, despite the fact that Egypt has more than 4,000 villages.
By choosing Egyptian actress and singer Ruby for the role of the mayor, Issa explained: "The beautiful thing about choosing Ruby is that it is a surprise.