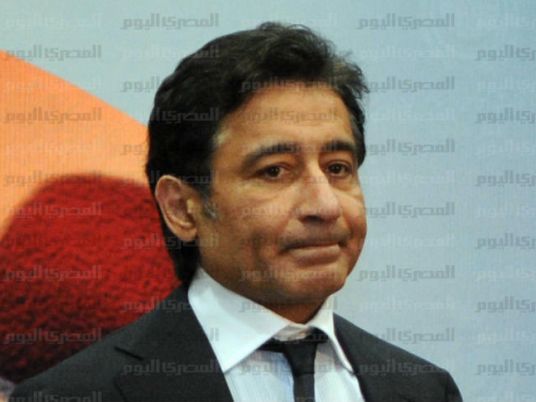 As Egypt prepares for its long-awaited parliamentary elections on 22 March, fulfilling the last obligation of the political roadmap adopted following the ouster of the Muslim Brotherhood government, several businessmen are declaring their intention to vie for seats in the House of Representatives.
Economic daily newspaper Al-Mal has published a list of those figures, which include a number of former members of Hosni Mubarak's dissolved National Democratic Party (NDP).
Ahmed Ezz
The steel tzar and the former secretary of the NDP is running for a seat in the al-Sadat constituency at his hometown, Monufiya. ِ A former MP, Ezz is most disliked by the groups that led the 2011 uprising against the Mubarak regime, and initially gave mixed messages over his intention to compete in the elections before declaring his candidacy officially.
The business mogul, most notorious for his perceived monopoly of the steel market, had paid fines in millions and was eventually cleared of corruption charges last year after bargaining with the government.
Shahinaz al-Naggar
Ahmed Ezz's wife is eyeing al-Manyal constituency which she won in 2005, flooding the district with hundreds of electoral banners, also providing 200 newly-wed couples with various marriage requirements as a token gesture. She inherited a huge wealth from her father that included hotels and tourism companies.
Mohamed Abul Enein
The ceramics mogul, currently a member of the supreme board of the liberal Wafd Party, had served as an NDP parliamentarian for eight years. Abul Enein, chairman of Ceramica Cleopatra and owner of satellite channel Sada el-Balad, is taking part in the race as part of Wafd's electoral list.
Talaat El-Sewedy
El-Sewedy is a major businessman and owner of El-Sewedy Electric group who is vying for a seat in Sahrqiya's Deyarb Negm.
Akmal Qurtam
A former NDP and chairman of the Conservatives Party, the petroleum engineer who chairs Sahara Group is running for Cairo's Maadi constituency.
Heshmat Fahmy
Fahmy served as an MP for Cairo's Hadayek al-Kobba in 2005 and 2010, and is competing for the same constituency through the Free Egyptians Party. Also a former NDP parliamentary, Fahmy is an owner of a fish trade company and a supply firm.
Magdy Ashour
Ashour was a former NDP parliamentarian for Zagazig in 2010 and is seeking a seat at the same constituency. He is the head of Delta Insurance company.