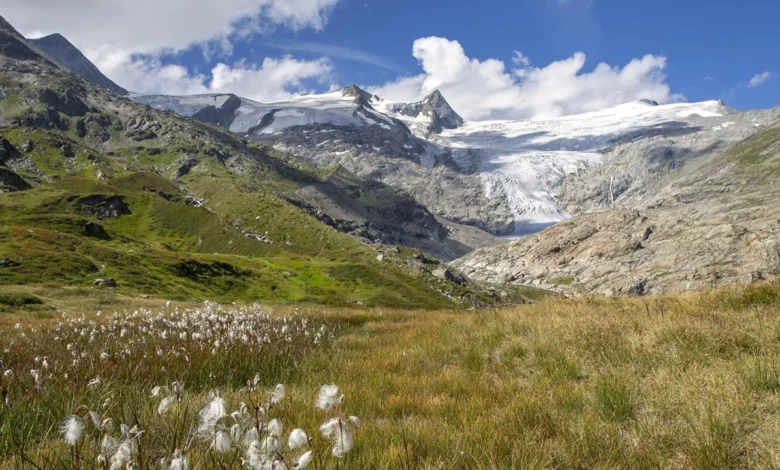 A mountain guide found the body of a man believed to have died more than 20 years ago on a glacier in Austria, police announced on Tuesday.
The guide discovered the body on Friday on East Tyrol's Schlatenkees glacier at an altitude of approximately 2,900 meters (9,500 feet) and notified police, who recovered it by helicopter.
Police added that the man is believed to have had an accident on the glacier in 2001 and was traveling with ski touring equipment.
Cash, a bank card and a driver's license were found inside a nearby backpack belonging to the man, whom police tentatively identified as a 37-year-old Austrian. DNA results will provide a definitive identification and will be available in a few weeks, police added.
As glaciers melt due to climate change, objects and bodies once thought lost are revealed, glaciologist Lindsey Nicholson at the University of Innsbruck told CNN last month after the remains of a German mountain climber who went missing 37 years ago were discovered in Switzerland.
"The glaciers are undergoing a long-term trend of melting," Nicholson said, adding the trend is expected to continue, with "low snow years" contributing to the problem.
"The reduced snow amount is also partly coupled to the change in temperatures, because what happens is some of the precipitation that … would have come in the form of snow, now comes in the form of rain. That does not help the glaciers, it works against them," she added.
Even if ambitious climate targets are met, up to half of the world's glaciers could disappear by the end of the century, according to recent research. The Schlatenkees glacier, where the latest body was found, retreated by an unprecedented 60-100 meters (197-328 feet) between 2019 and 2022, according to Greenpeace.
"If we continue with the emissions we are transmitting now, we are looking at a largely deglaciated Alps region for generations to come – and that is very sad," Nicholson warned.
Such a scenario would have wide-ranging impacts. Glaciers play a vital role in providing fresh water for nearly 2 billion people and they are also a key contributor to sea level rise.
"Some regions of the world are much more dependent on the glacier mountains than we are here – in some cases they are much more vulnerable than the Alps," Nicholson added.
CNN's Claudia Otto contributed to this report.