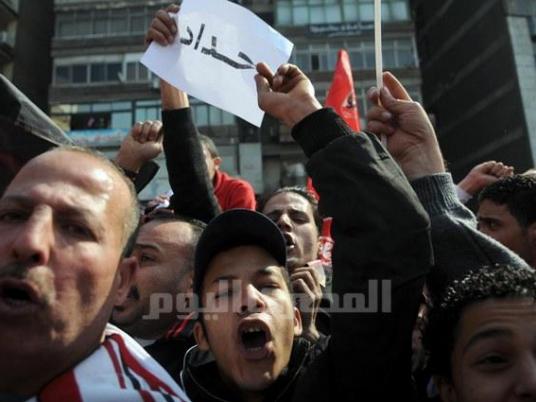 Field Marshal Hussein Tantawi ordered the dispatch of a military jet loaded with tons of foods to distribute to poorer residents of Port Said, according to state news agency MENA.
The city has been suffering a shortage in basic commodities after neighboring governorates stopped supplying Port Said as part of an informal blockade of the city following the 1 February football massacre there.
Following a premier league match between Egypt's biggest club, Ahly, and Port Said's main club Masry, 74 Ahly fans were killed, either stabbed to death or suffocated while trapped in a corridor trying to flee attackers armed with knives, clubs and stones.
Many angry Egyptians accused the police and the military of failing to intervene to stop the massacre. But others blamed the people of Port Said, accusing them of being collectively responsible.
Cars with Port Said markings were vandalized in other governorates.
Officials said some traders have refused to supply the city with goods.
Moreover, MENA reported that the Second Field Army sent cars loaded with tons of food to the city following officials' warnings of a food and supply commodities shortage.