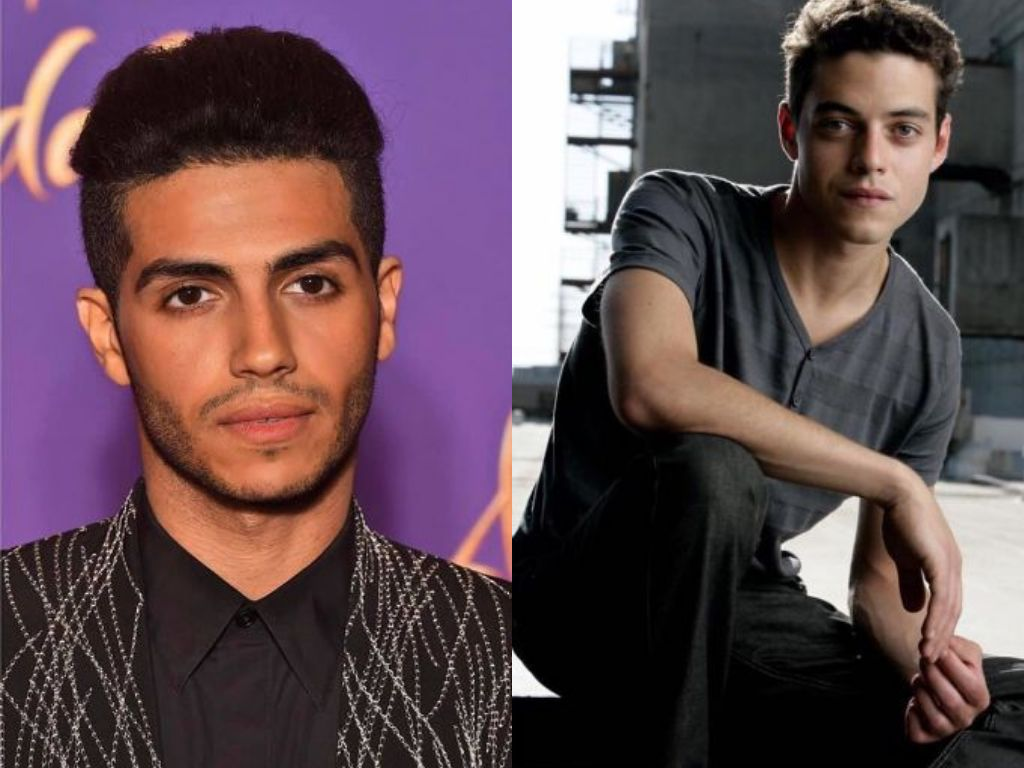 Egyptian-Canadian actor Mena Massoud and Egyptian-American actor Rami Malek have been nominated for the Teen Choice Awards. The voting was launched on June 25, and awards will be announced on August 11, according to Variety news website.
The Teen Choice Awards are annual awards in music, cinema and television. Winners are determined by individual voters in the United States, according to the official website.
Massoud is nominated for his famed role in Aladdin. He was selected to star in the Aladdin remake among hundreds who auditioned for the role.
He is competing in the category "Choice Sci-Fi/Fantasy Movie Actor" along with other prominent actors including Will Smith, also featured in Aladdin,  James McAvoy from "Dark Pheonix", Jason Momoa from "Aquaman", Lin-Manuel Miranda from  "Mary Poppins Returns" and Zachary Levi from "Shazam!", Variety reported.
Directed by Guy Ritchie, the film is a re-adaptation of the much-loved 1992 animated film Aladdin, which is based on the fairy tale story. It was remade with special effects and magical, attractive colors, inspiring audience anticipation across the world.
Massoud was previously featured in eight movies including What Happens Next, Ordinary Days, Final Exam, Let's Rap and more. He was born in Cairo to Egyptian Coptic Christian parents, then immigrated to Canada. He moved to Los Angeles two years ago.
Malek was nominated for his role in the renowned movie Bohemian Rhapsody.
He is competing in the category "Choice Drama Movie Actor" with Bradley Cooper for "A Star Is Born", Cole Sprouse for "Five Feet Apart", Hero Fiennes Tiffin for "After", Noah Centineo for "To All the Boys I've Loved Before" and Taron Egerton for "Rocketman", The Varity reported.
Egyptian-American actor Rami Malek won the Oscar for Best Actor at the 91st Academy Awards for his exceptional portrayal of Freddie Mercury, the legendary front man of the British rock band Queen, in the biopic film "Bohemian Rhapsody".
Besides his brilliant performance in "Bohemian Rhapsody", Malek is known for his role in the USA Network television series "Mr. Robot". He has received several awards for this role, including the Golden Globe, Screen Actors Guild Award, BAFTA, and more.
"Bohemian Rhapsody" is a biographical film, screened in 2018, about the rock band Queen. The film depicts the life of the band's lead singer, legendary musician Freddie Mercury. Mercury was born in Zanzibar to Indian parents. The family then moved to England, where Mercury formed the band with guitarist Brian May and drummer Roger Taylor.
Remarkably, "Bohemian Rhapsody" won five Oscar awards: Best Picture, Best Actor, Best Sound Editing, Best Film Editing, and Best Sound Mixing.
The film was in development for eight years before it succeeded both critically and commercially, soaring to profits of more than US$860 million in the worldwide box office and becoming the highest-earning biopic in history.