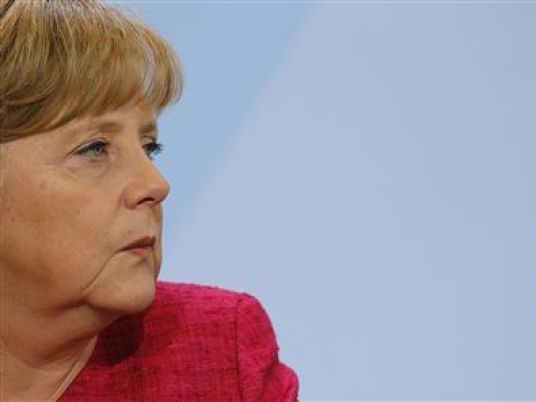 Chancellor Angela Merkel said on Tuesday Germany wanted to find a solution to the migrant crisis but this was separate to artistic freedom, after the Turkish leader filed a complaint against a comedian for insulting him with a satirical poem.
"I want to stress again what was stressed yesterday — we have the fundamental values in the constitution and that includes Article 5, which is the freedom of opinion, freedom of science and of course the freedom of art," she said when asked about the complaint Turkish President Tayyip Erdogan has filed against German comedian Jan Boehmermann.
In a program broadcast on March 31, Boehmermann had recited a poem about Erdogan that contained crude sexual references and accusations that Erdogan repressed minorities and mistreated Kurds and Christians.
"Art and these fundamental values are valid regardless of any political problems we discuss with each other, and that includes the refugee issue" said Merkel, "and I think Turkey and the European Union and so also Germany have an interest in finding a political solution on it," she added.
Merkel has spearheaded EU efforts to secure Turkey's help in dealing with Europe's migrant crisis, so the Boehmermann comes at an awkward time for her.