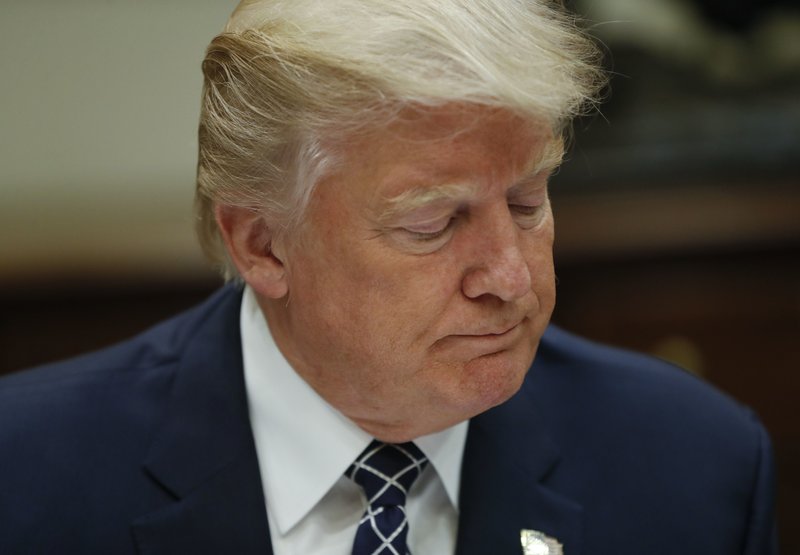 Thanks to the vast reach of social media and the prevalence of sexual misconduct in virtually every society, the #MeToo movement has proven itself a genuinely global phenomenon. Yet its impact varies widely from country to country, from potentially momentous to inconsequential.
No other nation has experienced anything close to the developments in the United States, the movement's birthplace, where scores of prominent men — among them politicians, media stars and movie moguls — have lost jobs and reputations after facing sexual misconduct allegations.
As the global women's movement prepares for International Women's Day on Thursday, it's clear the record elsewhere is mixed.
In Western Europe, some VIPs have been discredited and some new anti-harassment laws are in the works. Worldwide, the fallout includes backlashes against women who speak out, divisions within feminist ranks and minimal repercussions for accused harassers. And in many countries, the US included, the movement has consisted primarily of well-educated professionals, largely leaving out working-class and poor women. Some skeptics have coined the hashtag #WeFew.
In some countries where the movement hasn't caught fire, analysts have suggested that resistance to American cultural trends is among the factors.
"I wish it hadn't started in the US," said Anne Marie Goetz, a professor of global affairs at New York University and a former United Nations adviser on women's issues.
"The fastest way to discredit any women's rights struggle is to say it comes from somewhere else," Goetz said. "That's been a longstanding putdown of feminist movements all around the world."
In China, discussion of #MeToo has sometimes been censored on social media and branded as a destabilizing foreign movement. To thwart the censors, social media users have made creative use of hashtags such as #RiceBunny — a phrase which in China is pronounced "me too."
The hashtags — and women's accounts of harassment — proliferated in January after Luo Xixi, an academic now based in the US, accused a renowned Beijing-based professor of sexual misconduct when she was a graduate student. Other women lodged similar allegations, and the professor was fired. But questions linger as to whether a feminist movement can gain greater clout in the face of government resistance.
In India, sexual misconduct allegations against more than 60 academics sparked divisions among feminists. A crowd-sourced list of alleged harassers was posted on Facebook by a US-based law student, with contributions from students in India. But the list contained few details about the allegations or accusers, and was criticized by some women as unfair.
India passed a law in 2013 to combat workplace sexual harassment, but gender-equality activist Sudarshana Kundu said many women remain hesitant to speak up.
"There is culture of silencing that is prevalent," she said by email. "Organizations are worried about their credibility and counsel their women employees to not report instances and instead seek conciliation."
Perhaps no country has had a more complex reaction to #MeToo than France — long identified as a haven for romance. The government is preparing new legislation on sexual violence and harassment, and some lawmakers want to impose fines for sexist catcalls. Yet despite sexual misconduct allegations against several prominent men, they have maintained their jobs and status. French feminist ranks, meanwhile, have experienced divisions — notably when actress Catherine Deneuve co-signed a letter depicting #MeToo accusers as puritanical, only to apologize after facing a backlash of criticism.
In Britain, organizers decided to discontinue an annual men-only charity gala after a Financial Times investigation found that female hostesses — required to wear short skirts and high heels — were groped by some of the hundreds of senior executives who attended the event in January. "It is quite extraordinary to me that in the 21st century allegations of this kind are emerging," Education Minister Anne Milton told the House of Commons. "Women have the right to feel safe wherever they work."
Harassment allegations last year led to one high-level resignation — that of Defense Secretary Michael Fallon — and prompted political leaders to propose a new grievance procedure for people working in Parliament.
Even in Nordic countries ranked high for gender equality, there has been #MeToo turmoil. In Iceland and Sweden, women in numerous professional sectors mounted social media campaigns to raise awareness about widespread sexual misconduct; the Swedish government has proposed tightening its rape law to stipulate that explicit consent is required before sexual contact.
In many parts of the world — including Africa and much of Latin America — the #MeToo movement has had only modest impact. Many countries in these regions have weak support systems for women who do report sexual assault.
Many Brazilian women chose to push back against sexual harassment during this year's Carnival celebrations, with block parties of all-female musicians, plus shirts, necklaces and crowns with messages like "my breasts, my rules" and several anti-harassment campaigns. But overall, the movement has not caught on in Brazil, which has one of the world's highest homicide rates for women.
In South Africa, also plagued by a high rate of violence against women, feminists are frustrated by the almost total lack of repercussions for prominent men linked to sexual misconduct.
"We need more hashtags and awareness, but more importantly we need action and accountability," wrote Shaazia Ebrahim in an online opinion piece. "If we continue to allow sexism on the highest platforms in South Africa, we shouldn't be shocked about our gender-based violence statistics."
The fatalism of some South African women was reflected in recent interviews conducted by Norwegian student activists working in Johannesburg.
Sebatso Mafisa, 24, said many South African men did not consider groping to be wrong.
"It's the culture," she said. "There's nothing you as a woman can do about it."
Anne Marie Goetz, the NYU professor, said #MeToo's future may depend on how effectively it surmounts dividing lines.
"It's about solidarity across all kinds of boundaries — rich or poor, black or white, North or South," she said. "If you get an explosion of #MeToo, you start getting the protection of numbers, and a growing mass of evidence that there's a real problem — not just one individual making this up."
Cynthia Enloe, who teaches gender studies at Clark University in Worcester, Massachusetts, and works with feminists in many countries, is convinced that #MeToo will have staying power as more women in developing nations gain formal employment.
"Maybe the hashtag version will fade, but not the energy behind guaranteeing women's respect in the workplace," Enloe said by phone from Iceland. "It's not about Hollywood and celebrities — it's about whether your boss stands up for you when someone else in the workplace tries to treat you as a sex toy."