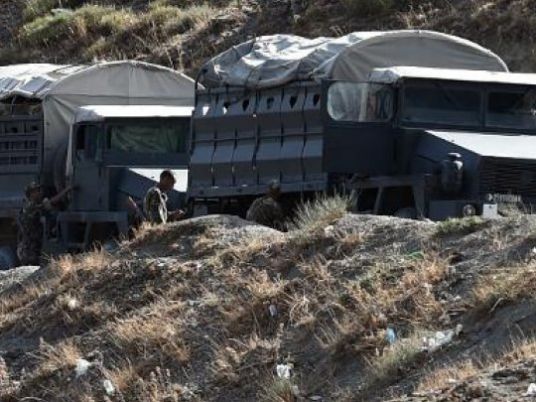 Algerian troops ambushed and killed at least 22 militants allied to Islamic State as they held a meeting east of the capital on Tuesday in one of country's largest military operations in recent years, the defense ministry and a security source said.
Fighters allied with both al Qaeda in the Islamic Maghreb and Islamic State operate in Algeria, mostly in mountainous northern areas, but militant attacks have been rare since a 1990s war with Islamist insurgents.
The state news agency APS, quoting a ministry statement, said the operation took place east of Algiers near Bouira, which was part of a region long a stronghold for militants during the war that left 200,000 people dead.
"This is a major counter-terrorism operation, the largest in terms of militants killed in years," a security source told Reuters. "They were holding at meeting at the time."
The army was still pursuing other members of the group, but the APS statement did not give further details or mention the affiliation of the fighters involved.
But security sources said the strike was against members of the Caliphate Soldiers, an al Qaeda splinter faction that had declared allegiance with Islamic State militants who have taken over large swaths of Iraq and Syria.
The Caliphate Soldiers in September last year kidnapped and killed a French tourist in the mountains east of Algiers. Since then, Algerian security forces have carried out increased security operations in the region.
Since ending Algeria's decade-long 1990's war with the Islamist militants, Algeria is a partner in the Western campaign against insurgencies across North Africa, especially with turmoil in parts of northern Mali and Libya.