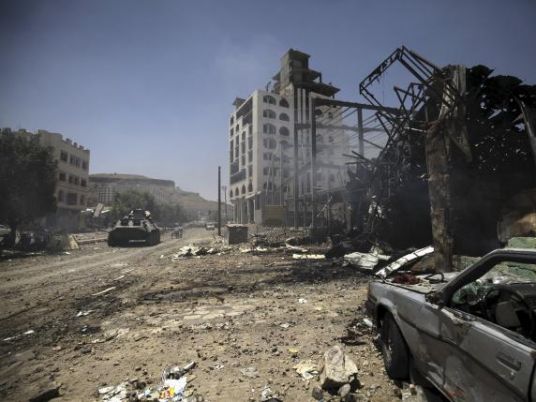 Militiamen in southern Yemen said late on Tuesday they would continue fighting Iran-allied Houthi rebels until they drove them out of the region, despite Saudi Arabia saying it would end air strikes against the insurgents.
Houthi and militia fighters clashed on the streets of the southern city of Aden for much of Tuesday night after the Saudi announcement, residents told Reuters.
"The end of (the Saudi-led) Operation Decisive Storm does not mean that the southern resistance will end its operations on the ground," a statement by the southern group said.
"This front will not stop its fight until all the south is purified from the Houthis and pro-Saleh forces," a statement by the group said.
The southern resistance movement has brought together southern civilians, former army officers and members of the southern secessionist movement Herak to oppose the Houthis who are fighting alongside troops loyal to former Yemeni president Ali Abdullah Saleh.
Saudi Arabia announced on Tuesday it was ending a month-long campaign of air strikes against the Houthi rebels who seized large areas of Yemen and said it would back a political solution to bring peace to its war-ravaged neighbour.
Saudi Arabia said a new phase called "Operation Restoring Hope" would now begin in which political, diplomatic and military action would be combined but the main focus would be on the political process.
One Aden resident said the Saudi announcement had left locals confused.
"We don't know what the aim of the decision is," Malek al Hawlaby said. "Saudi says it secured its borders and ended its operation … (Does) that means it gave up on Aden and the south or how do we explain this decision?"