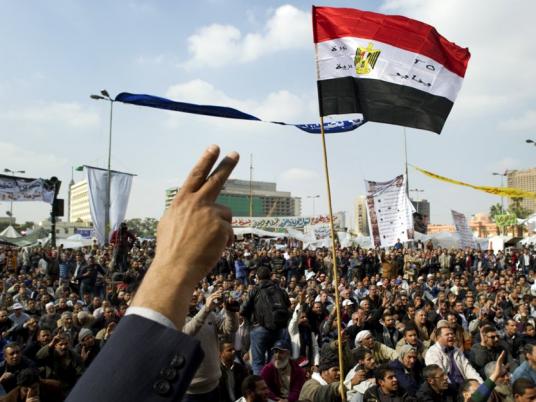 A million-strong demonstration is scheduled for Friday in Tahrir Square to protest against military and police assaults on women during recent clashes. The demonstration was called for by the National Association for Change and 13 other political parties and movements.
The Democratic Coalition, which is led by the Muslim Brotherhood's Freedom and Justice Party, has also announced its participation in the demonstration, which has been named "The Restoration of Honor."
The Jama'a al-Islamiya said it would boycott the demonstration. "We don't participate in demonstrations organized by communists," said group spokesman Assem Abdel Maged.
The Silent Majority Movement is planning a separate demonstration to be held in Abbasseya Square on the same day under the title "No to Vandalism and Foreign Meddling."
The demonstration's organizers say their aim is to prevent attacks on government buildings and counter efforts to drive a wedge between various segments of society.
Translated from Al-Masry Al-Youm