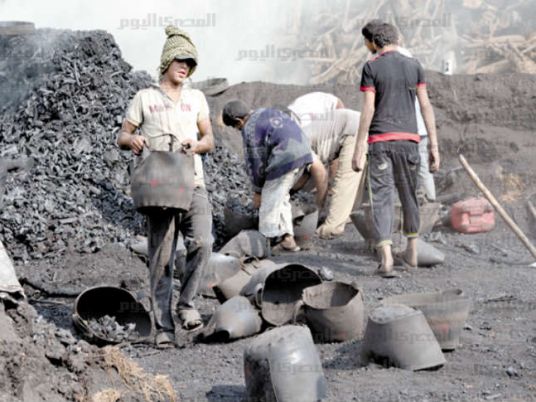 The ministry of electricity received three offers from Chinese, American and German companies to generate electricity from coal with a capacity of 3000 MW and investments worth US$5 billion, according to minister of electricity Mohamed Shaker on Tuesday.
"Egypt soon plans to generate another 13k megawatts from coal," Shaker added.
In April 2014, Egypt's cabinet approved use of coal for power generation.
The country is currently struggling with blackouts, causing the government to cut natural gas supplies to factories, which has prompted cement companies to demand coal use.
Egypt's natural gas production has been declining for years. Production in January was down 10 percent from January 2013, according to the most recent government figures.
In September 2014, the Egyptian began to allow coal importation despite environmental concerns from the high pollution coal emits.
Investment Minister Ashraf Salman recently revealed plans to construct power sites operating on coal during the fiscal year (FY) 2014/2015 in order to meet the country's growing electricity needs.
He asserted that the government is conducting new and renewable energy projects to find the optimal solution to Egypt's electricity problem under growing consumption.