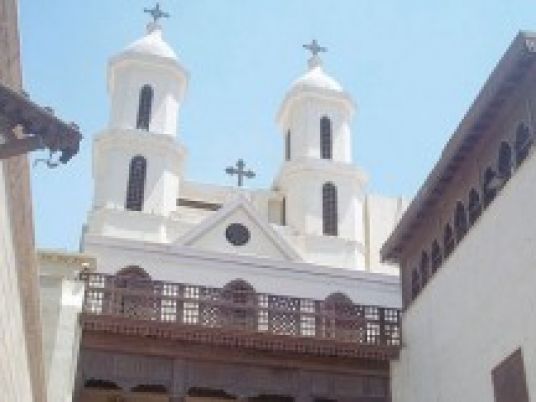 The Archbishopric of Egypt's upper governorate of Minya released a statement on Sunday calling on the government to reopen the closed Coptic Church in 'Kedwan' village in Minya.
The statement made it clear Copts in Minya are angry that the authorities closed the church for nearly a month period, after extremists in the village expressed refusal to the presence of a church.
The church was believed to be unlicensed, according to several testimonies released from local residents.
The church was previously closed by security authorities in 2012, due to the same displays of disapproval by extremists.
"There should be the presence of state power; it should not be subordinate to people and extremists' whims, we have engaged in several attempts to open communication channels with authorities to resume activity of the closed church, but to no avail," Minya Bishop Makarios told Egypt Independent Sunday.
He asserted that the relations between the Copts and the Muslims in 'Kedwan' village are good, however the government is closing the church in fear the extremists might riot.
"We hope that authorities can apply Egypt's constitution, that gives the right to every citizen to freely worship and practice his religion's rituals. Copts at the 'Kedwan' village are asking for their right," he added.
In 2016, the Minya governorate witnessed numerous clashes between Muslims and Copts residing in the rural part of the governorate, following a quarrel between a Coptic lady, her son and a Muslim family.
The clashes took place in September and November, and led to the injury of many people and damages to houses owned by Copts.