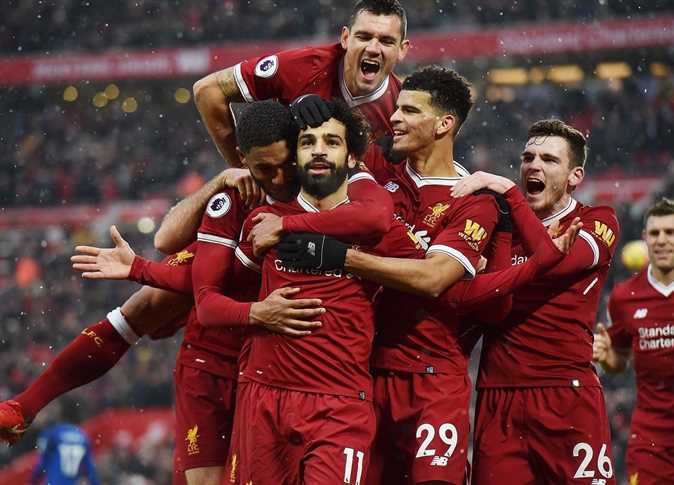 Liverpool star and Egyptian football icon Mohamed Salah recently joined his fellow Reds on a heartwarming Christmas visit to Alder Hey Children's Hospital, greeting the staff, patients and their families and handing out Liverpool goodies, including bags and signed autographs.
Led by Jurgen Klopp, the Reds headed to the hospital right after a training session at Melwood.
During the visit, members of the Liverpool squad talked with a 12-year-old cancer patient named Joseph, who was happy to get a club shirt signed by his favorite Liverpool player, Virgil van Dijk, Tribuna news outlet reported.
The visit did not only inspire the patients, however, with the players themselves saying later on their social media accounts that they were overwhelmed with gratitude to have been able to visit the hospital in celebration of the Christmas holiday season.
"Always amazed by the bravery and strength of the kids and parents — and the great work by the staff," commented  Liverpool's James Milner, while footballer Adrian San Miguel said, "Being a footballer has wonderful & special moments during a game… and even better outside the pitch."
Salah joined the Reds' annual visit to the same hospital in 2017 and 2018 as well.
Known for his philanthropic work, Salah in 2018 donated LE900,000 to the Basyoun General Hospital. Alongside his father, Salah also donated five acres of land to establish a water treatment plant in his home village, giving the people there access to a stable source of fresh, clean water.
Going even further, Salah fully even funded a massive charity project in Basyoun, which included the establishment of an Al-Azhar institute as well as an ambulance unit both at an estimated cost of LE18 million, according to previous statements by Salah's father Salah Ghaly. Salah refused any financial assistance with the project, taking full responsibility of it, Gahly told Al-Masry Al-Youm.
The Egyptian football star won African Player of the Year two times in a row in 2017 and 2018, and in 2019 he was also granted the title of fifth-best player in the world by France Football as part of the magazine's Ballon d'Or awards of 2019.
Liverpool's Salah is the sixth player to win the Golden Boot in back-to-back seasons, and claimed the Premier League's player of the month title once in 2017 and twice in 2018.
He broke records last season with 32 goals and led his country into its first World Cup in 28 years. Salah scored 22 goals in the 2018/2019 season, and he has scored 60 goals in total, in addition to 22 assists out of 96 appearances on the field throughout his Premier League career.