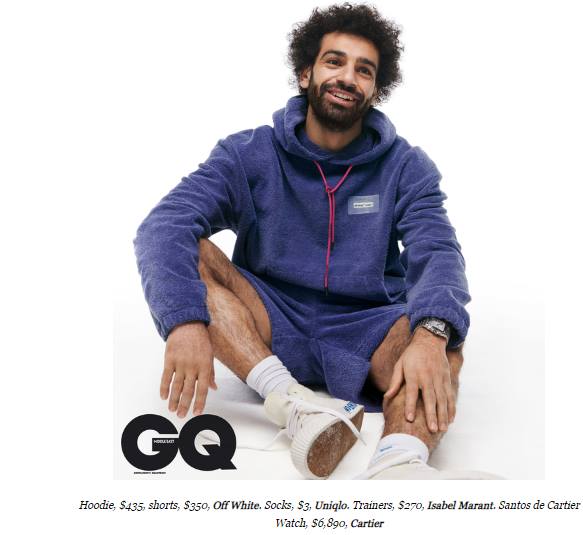 "The Unstoppable Rise Of Mo Salah" – the simple words GQ magazine used to describe the "Egyptian king" Mohamed Salah during its interview with him, along with a photo session he did, attracting the attention of international media.
"Each time he steps on a pitch, Mohamed Salah balances the expectations of a nation – and one of the world's most famous football clubs. It's the kind of pressure that can make or break a man…but this much we know: Salah won't be stopped," GQ reported.
The photo session of Salah has become the talk of the world in the past 24 hours, with Salah having modeled various outfits, including classic, athletic and casual. Here is a look at the brands he wore and the costs:
The first look was in a long beige coat with some red words printed on it, with a special watch from the Cartier brand, in addition to a white T-shirt. The price of this outfit totals $18,105.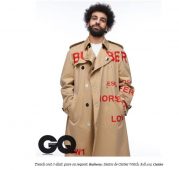 The second look was from the Italian PRADA brand, known for design of luxury clothes for women and men, and the world's most famous people wear it. Salah appeared in a dark brown leather and wool coat costing $2,425 and a Cartier watch that costs $6,890.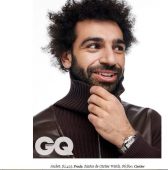 The third look was in sportswear. Salah wore a dark blue sport coat costing $4,370, $1,330 trousers that could be considered sports or casual, and sneakers for $985, all of which were Ermenegildo Zegna, the most famous brand in the world for men.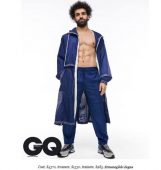 The fourth look was in pink, with a coat and trousers of Z Zegna, one of the world's most famous brands.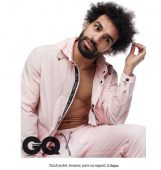 The fifth look was very sporty, with a blue sweatshirt and a pair of sports shorts in the same color, costing $785, along with sneakers for $270 and a watch from Cartier.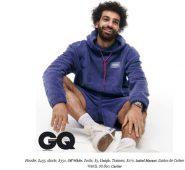 The sixth look, which was a casual one, consisted of a coat, a sweatshirt, a pair of trousers, and a pair of light beige sneakers, all costing $1,683 in total.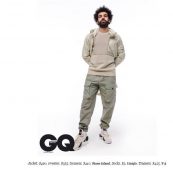 The seventh look was a winter outfit that combined sportswear and casual wear, with a long orange coat over a gray outfit – a new fashion trend for 2019.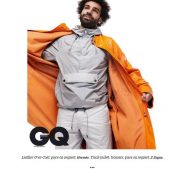 The last look for Mo Salah came with a black leather coat that was very suitable for the winter weather and costs $5,295.