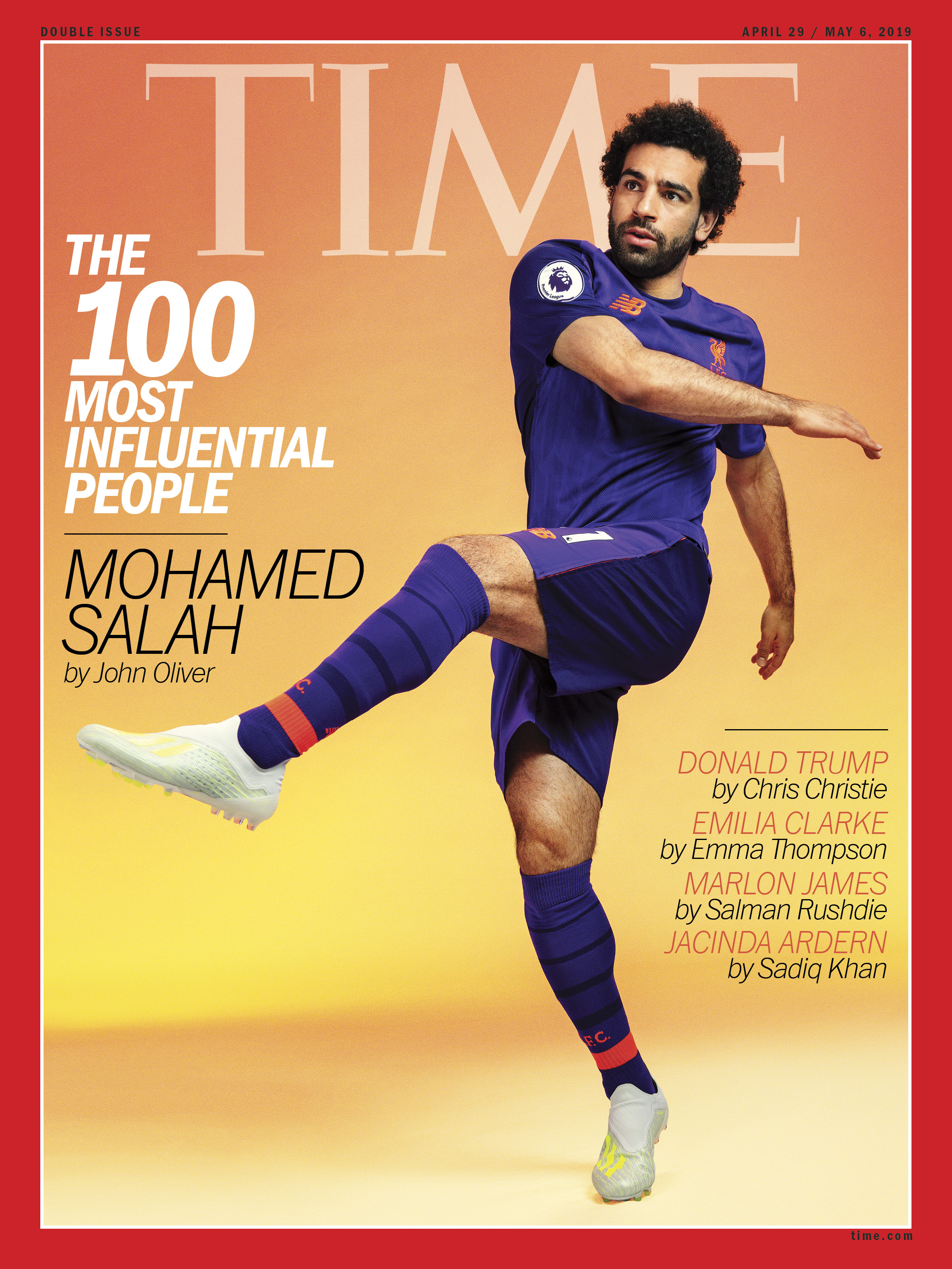 FIFA announced that Egyptian football star Mohamed Salah will be part of the FIFA museum exhibition in Zurich until January 5, 2020.
FIFA Arabic's Twitter account shared a tweet from the FIFA museum's official account including a Time magazine cover featuring a photo of Salah with a quote from John Oliver, who profiled Salah for Time. "Mo Salah is a better human being than he is a football player. And he's one of the best football players in the world." 
"@MoSalah's spot on the @TIME100 list is a crucial part of our @imarabe exhibition, as he pulls 'Foot et Monde Arabe' into today's limelight," the tweet added.
In April, Time magazine listed the Egyptian Liverpool striker as one of the 100 Most Influential People in the World. Salah starred as one of six people on the TIME 100 covers.
Time's list included several categories such as "Pioneers," "Artists," "Leaders," "Icons" and "Titans," under which Salah is the only football player, standing along with sports icons Lebron James, Mark Zuckerberg, and Tiger Woods as well as various other figures in different fields.
Salah is a back-to-back golden boot winner. He scored 32 Premier League goals last season, making it to the finals. He was selected as the PFA Player of the Year ahead of Manchester City title-winner Kevin De Bruyne.
Photo credit: TIME magazine.