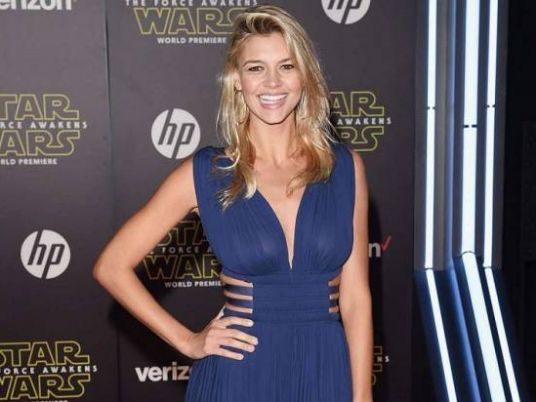 The role of Pamela Anderson's C.J. Parker for the movie reboot of "Baywatch" has been cast and model Kelly Rohrbach is just as blond and buxomly as her 1990s predecessor.
Rohrbach, who until now has played smaller roles in indie films, will fill the iconic, red, swimsuit worn famously by 90s blond bombshell Anderson, in the Seth Gordon-directed film, reports Variety.
She joins other cast members Dwayne Johnson, Zac Efron and Alexandra Daddario, who will play Nicole Eggert's role, Summer.
Plot details are scarce but Variety reports the big screen version of the TV series will be more comedy than drama.
The film is expected to be released in 2017.