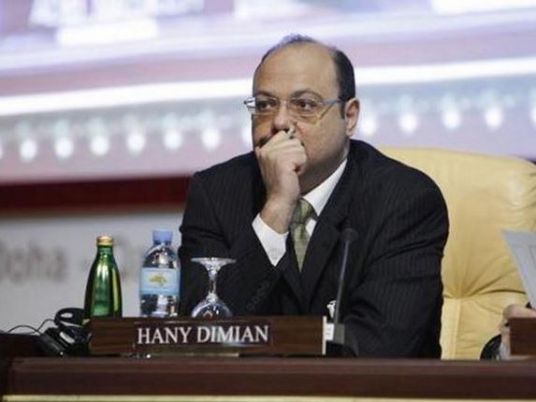 The Ministry of Finance issued treasury bills worth of LE235.5 billion during the third quarter of financial year 2014-2015 (January-March), out of which LE209 billion were used to settle old debts during the same period, it said in a statement.
The ministry explained that the new resulting debts, therefore, account for only nine percent of the total borrowed amount.
The ministry's statement was eager to stress that the amounts borrowed through the bonds does not represent fresh debts, but are rather redirected to square old dues.
The government had issued bills worth of LE422.9 billion during the second quarter of 2014-2015, according to economic daily Al-Mal. Out of that -amount, LE399.2 billion were paid to settle debts.
The ministry said last week that the domestic budget sector debt increased by 18.2 percent, recording LE1,795.8 billion (77.4 percent of GDP) by end of September 2014, compared to LE1,518.7 billion (76 percent of GDP) by the end of September 2013, mainly due to government's borrowing in treasury bills.
Egypt's central bank said on Thursday it would offer a $1 billion one-year dollar-denominated treasury bill to local banks and foreign financial institutions at an auction on 17 February, Reuters reported.The government has turned mainly to the local money market to finance its public deficit since a popular uprising in early 2011 that deterred many foreign investors, the agency explained.