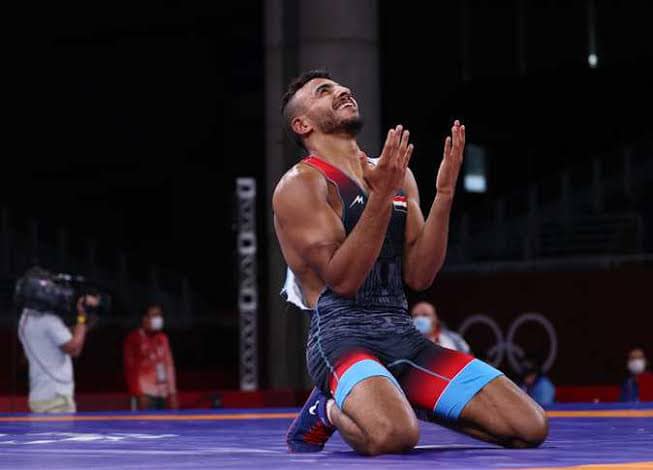 Mohamed Ibrahim Kisho, a player for the national Egyptian wrestling team, succeeded in clinching the bronze medal in the Tokyo Olympic Games.
Kisho won over the Russian player, the 2018 world champion, to win the first medal for Egypt and the Arabs in wrestling for this Olympic tournament.
He previously lost to his Ukrainian competitor, Nasibov Parviz, in the 67-kg weight category at the last second, with a score of seven-six, after advancing six-0 in the semi-finals of Greco Roman wrestling in the 67-kilogram weight category to compete for the bronze medal.
Kisho also defeated Karen Aslanyan, the champion of Armenia, in the quarter-finals of the 67-kg Roman Wrestling category, to qualify for the wrestling semi-finals.
And he defeated South Korean champion Ryu Han-Su seven-six in the eighth final of the 67-kg Roman wrestling category.