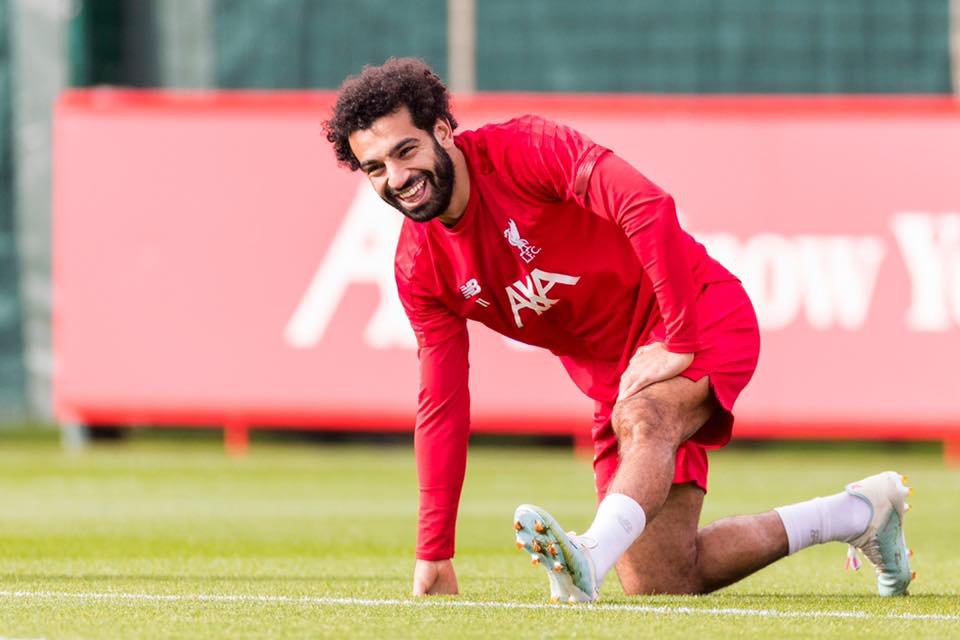 Football star Mohamed Salah is among the 100 greatest players of the 21st century according to a list selected by ten of The Independent's football writers, who ranked the Egyptian striker 25th.
The football specialists considered several points in the selection process, namely: "a player's ability and the actual application of that ability; the consistency of that application; the level they reached; their influence on the competition and – of course – their level of achievement."
The newspaper first asked its sports journalists to accompany each player's name with a comprehensive history of the player's trophies and records. One of the assigned journalists, Miguel Dilaney, said these great players have changed the game's standards through their manners and skills.
The prominent midfielder Yaya Touré topped the list, coming in first place, with Harry Kane, Daniele De Rossi, Bastian Schweinsteiger and Vincent Kompany in the following spots.
Calling him by his publicly known name "The Egyptian King," The Independent displayed some of the former Roma player Salah's phenomenal career highlights since his start with the Reds in 2017.
Salah won African Player of the Year for the second year consecutively in 2018. Salah is the fourth African player to snatch this title back-to-back, following El Hadji Diouf, Samuel Eto'o, and Yaya Touré.
Liverpool's Salah is the sixth player to win the Golden Boot in back-to-back seasons. He broke records last season with 32 goals to be granted the Golden Boot for the first time. Most notably, he led his country into its first World Cup participation in 28 years.
"The outright Premier League top scorer in 2018 and the joint winner last season, no longer is anyone [sic] laughing at the £35m," The Independent wrote about the vigorous forward.
Salah was nominated for the prestigious Ballon d'Or award in 2018 after competing with Cristiano Ronaldo and Luka Modric. Modric, who led Real Madrid to the Champions League title in 2018, took the award at that time.
Moreover, for the second consecutive year, Egypt's Mohamed Salah was named among 30 players on the shortlist for the Ballon d'Or award, according to an announcement by the French Football Magazine on Monday, October 21.
The list makes note of the start of the Messi-Ronaldo era "which is why we are now looking to decide on the millennium's greatest players" The Independent explained.
Photo credit: Mohamed Salah's Facebook page