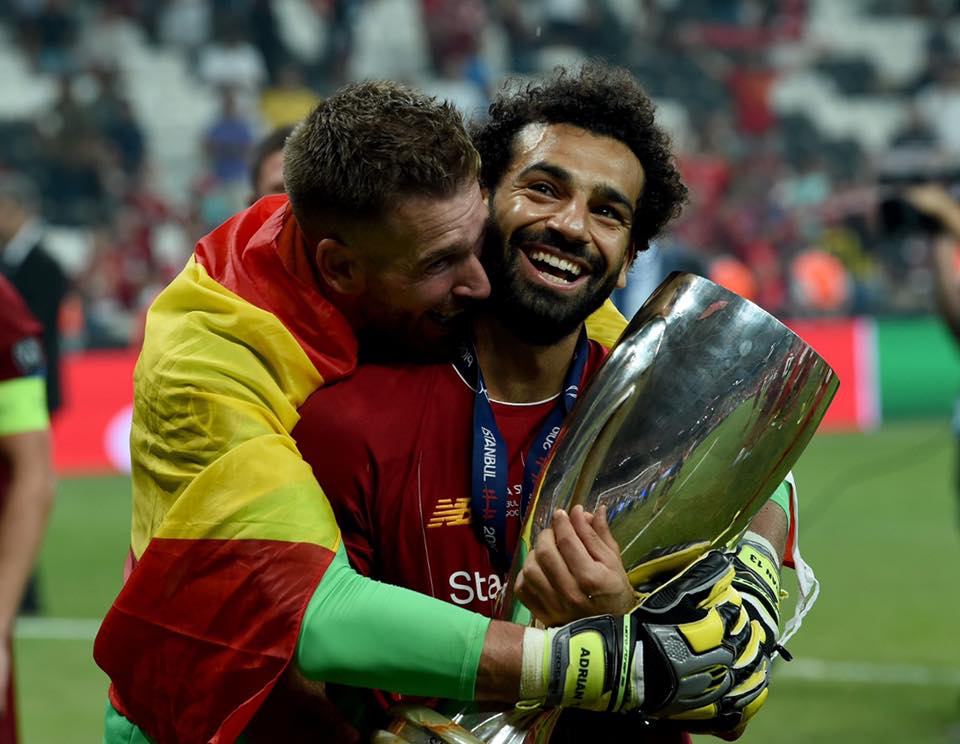 Liverpool player Mohamed Salah became an Egyptian pioneer by securing the European Super Championship alongside his teammates after overcoming Chelsea by penalties, 5-4. Salah scored the last kick in favor of Liverpool on Wednesday, August 14 at Beşiktaş Park in Istanbul.
Prior to Salah, the Moroccan Achraf Hakimi won the Super Cup with Real Madrid in the 2017-2018 season preceded by the Algerian Rabah Madjer with Porto, Portugal who defeated Ajax of Amsterdam in the season 1987-1988.
This is the fourth time Liverpool has won the European Super Cup. Their previous win was in 2005 over Central Sports Club of the Armies (CSKA) Moscow, 3-1. 
Barcelona and AC Milan have each acquired the trophy five times each, according to US beIN Sports.
The Union of European Football Associations (UEFA) annually runs the Super Cup football match orchestrated by the UEFA and competed for by the champions of the two primary European club contests, the UEFA Champions League and the UEFA Europa League. 
From 1972 to 1999, the UEFA Super Cup was played between the winners of the European Cup/UEFA Champions League and the winners of the UEFA Winners' Cup. 
Since the discontinuation of the UEFA Cup Winners' Cup, the Super Cup has been played by the winners of the UEFA Champions League and the winners of the UEFA Cup, which was assigned a new name, the UEFA Europa League, in 2009. 
According to The Guardian, Salah aspired to become Liverpool's Champions League victor. Having won, his dream grew bigger. He acquired the second European title upon winning the Super Cup, which will boost his career and further qualify him for the final shortlist of three players for the best player in the world following his listing among candidates for the "continental trio." Salah will play with his team in the Club World Cup. 
The Egyptian international player boasted about being part of Liverpool's Champions League as he wrote on his official Facebook page "Another one for the cabinet…"
Salah attained several international titles throughout his career, including the African Footballer of the Year twice and and Top Scorer in 2017 and 2018. He also holds the title of Player of the Year and Champions League Winner, respectively.
Photo credit: Mohamed Salah's official Facebook page.