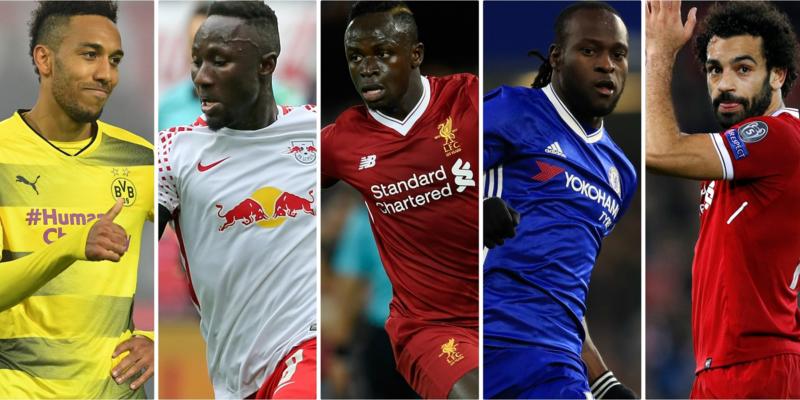 Egyptian winger Mohamed Salah is shortlisted among four others for the BBC African Footballer of the Year.
The five-man shortlist consisting of Pierre-Emerick Aubameyang, Naby Keita, Sadio Mane, Victor Moses and Mohamed Salah was revealed during a special live launch broadcast in London, the BBC said.
The winner of this year's award will be announced on Monday 11 December, live on BBC World TV and BBC World Service Radio, starting from 17:35 GMT.
The BBC Sport and BBC Africa websites will also carry the announcement.
Salah, who is part at Egypt's national team, and footballer Ahmed Hegazi were selected on Tuesday as the 'Best 11 players' who will be part of the World Football Team of the 2018 World Cup qualifiers by the Confederation of the African Football.
Besides his membership of Egypt's national team, Salah is currently servicing as winger at the UK-based football club Liverpool, while Hegazi is serving as defender at West Bromwich. Both of them helped Egypt reach the 2018 World Cup tournaments after beating Congo in a dramatic clash in Alexandria.
The magazine's choice of Salah was based on his role in pushing Egypt towards the qualifying round of the World Cup that will be held in Russia. This is the first time in 28 years Egypt has qualified for the World Cup.