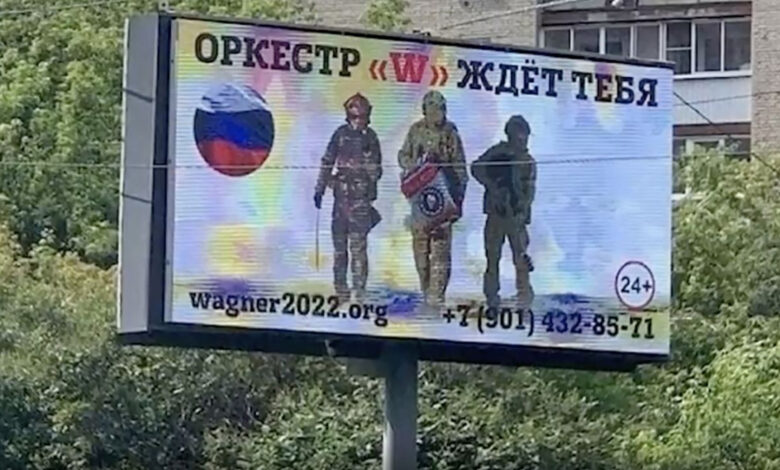 The Ukrainians' bodies lay side-by-side on the grass, the earth beside them splayed open by a crater. Dragged to the spot by Russian mercenaries, the victims' arms pointed to where they had died.
"Let's plant a grenade on them," a voice says in husky Russian, in what appears to be a plan to booby-trap the bodies.
"There is no need for a grenade, we will just bash them in," another says of the Ukrainian soldiers who will come to collect the bodies. The mercenaries then realize they have run out of ammunition.
These events seen and heard on battlefield video, exclusive to CNN, along with access to Wagner recruits fighting in Ukraine, and candid, rare interviews CNN has conducted with a former Wagner commander now seeking asylum in Europe, combine to give an unprecedented look at the state of Russia's premier mercenary force.
While problems of supply and morale, as well as allegations of war crimes have been well documented among regular Russian troops, the existence of similar crises among Wagner mercenaries, often described as President Vladimir Putin's off-the-books shock troops, is a dire omen for Russia's war in Ukraine.
Wagner forces have for several years enjoyed global notoriety. But as Putin's "special military operation" in Ukraine comes apart at the seams, and the announcement of a "partial mobilization" for much-needed conscripts has prompted more than 200,000 Russian citizens to flee to neighboring countries, the cracks in this supposedly elite force are showing.
Limited official information about Wagner and long-standing Kremlin denials about its existence and ties to the Russian state have only added to its infamy and allure, while helping the group to cloud analysis of its exact capabilities and activities.
In reality, though, Wagner – like Russia – is struggling in Ukraine, according to the video testimony of the group's own mercenary fighters.