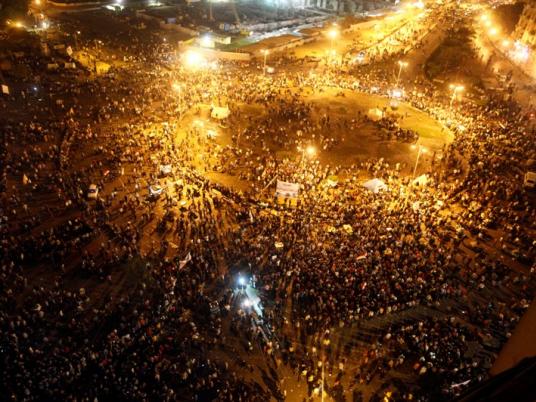 Outgoing presidential adviser for democratic transitions Samir Morcos officially resigned Friday in protest against President Mohamed Morsy's recent constitutional declaration, saying that his resignation was irreversible.
"I refuse to continue under such presidential decisions that hinder the democratic transform process and violates what I seek through my post," Morcos told the London-based Asharq Al-Awsat newspaper Saturday.
A prominent Coptic intellectual and one of four of Morsy's deputies, Morcos resigned after occupying his post for only three months.
In the interview, Morcos added that he accepted the post in order to participate in Egypt's democratic transition. He said, however, that Morsy ignored his advice, and added that he was not consulted about the declaration beforehand and learned about it through TV reports.
He added that the decision was a violation against all democratic traditions, saying that he cannot resume his work if Morsy's decisions cannot be challenged. "This is unacceptable," he said.
Morcos said he will public declare his reasons for resigning once his resignation is officially accepted.
In August, Morcos had expressed hopes that his post will enable him to help modernize and reform Egypt by changing the presidential office from within.
Morcos was also elected to the Constituent Assembly, but resigned before attending a single session in protest against its formation.