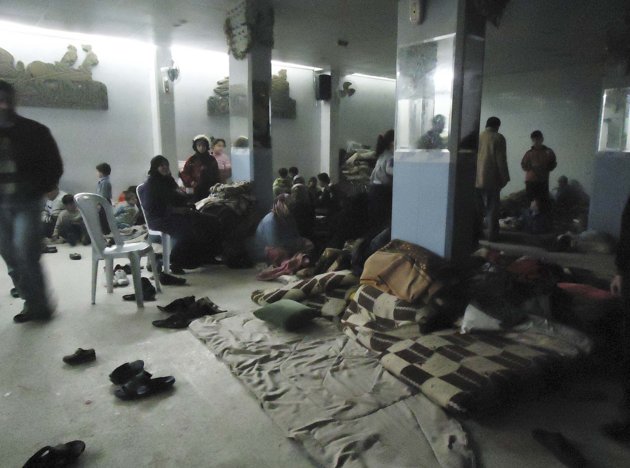 More than 45,000 people have been killed in Syria since the outbreak in March 2011 of an anti-regime revolt that became a bloody insurgency after a brutal crackdown on dissent, a watchdog said Wednesday.
"In all we have documented the deaths of 45,048 people," Rami Abdel Rahman, head of the Syrian Observatory for Human Rights told AFP, adding that more than 1,000 people were killed in last one week itself.
Giving a breakdown, he said those killed included "31,544 civilians, 1,511 defectors, 11,217 soldiers and 776 unidentified bodies."
The Observatory, which relies on a network of medics and activists on the ground, counts non-military combatants who have taken up arms against the regime as civilians.
The actual number of people killed in Syria's spiraling conflict is likely much higher.
"We believe the real number could be as high as 100,000," Abdel Rahman said.
"Many of the thousands missing in jails are feared dead. Both the army and rebel fighters are concealing many of their casualties," he added.
The Observatory does not include in its toll thousands of shabiha (pro-regime militiamen), people believed to be informants for the state, or foreign fighters who have joined the anti-regime insurgency.