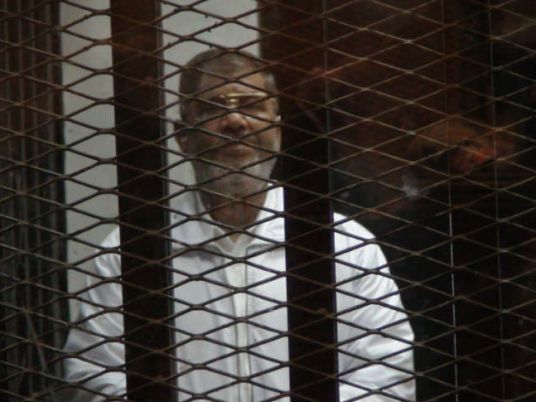 Osama Morsy, son of the deposed President Mohamed Morsy, said his family will submit complaint to the United Nations against being deprived of more than once from visiting his father.
"We seek communication with Ban Ki Moon, the UN secretary general, to condemn the arbitrariness by the Interior Ministry and the coup authorities," he told Anadolu news agency.
The move requires legal form, he said adding that the family will not be late without specifying date for submitting the complaint or way to file it.
Osama said that he accompanied his brother Abdullah on Sunday to Aqrab Prison to visit their father, however, the prison administration informed them that he was not there. "We went days ago to Borg al-Arab prison in Alexandria, where they told us that he was not there too," he said.
In related context, security source spoke on condition of anonymity saying that Morsy is kept at Borg al-Arab prison, to which he was transferred by the end of week before the last after he attended the trial session over killing protesters.
The source also said that Morsy is transferred to Aqrab Prison only during the consecutive sessions of trial. He added that the visits are still banned for security reasons.
Morsy stands trial over multiple cases related to violence that followed his ouster and also collaboration charges.